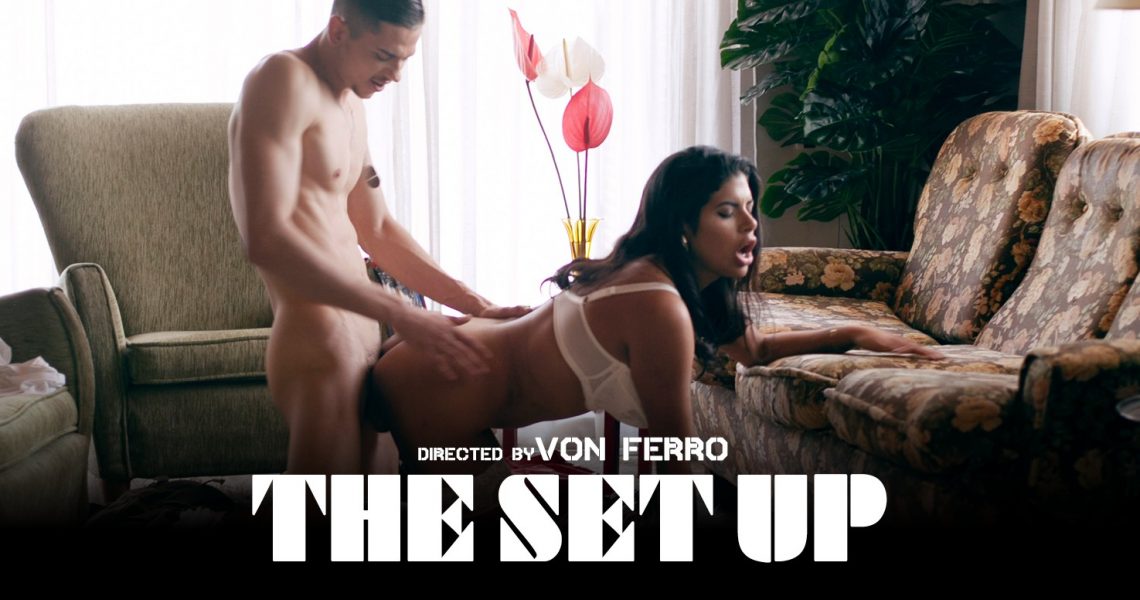 XConfessions by Erika Lust – The Set Up
28 June 2021
Director: Von Ferro
Performers: Tommy Cabrio, Sheila Ortega
Photographer: Denisse Ariana Pérez
Based on The Sextitute a confession by magma
A vintage, melodramatic Spanish comedy with a side of seduction.
Guest Director Von Ferro is back on XConfessions with The Set Up, a melodramatic, family comedy with a side of temptation, seduction, and the fulfilment of a long-standing desire. When Tommy returns from the army his mother is waiting for him with a drink, some vintage hor'dourves, and an extremely beautiful woman (Sheila Ortega)… Is this just good timing or could this be a set up?
Prepare to be whisked back in time to a vintage telenovela with witty acting, humorous dialogue and stunning cinematography. This soldier is coming home to much more than he expected and the surprise will leave him believing there's truly no place like home.
Erika's comment:
There's something about a man in uniform. Clean-cut, authoritative, in control – for a lot of people it's a symbol of something irresistibly sexy. With it's retro set, vintage costumes and stunning cinematography, The Set Up is a vintage romantic comedy and an erotic imagining of an army homecoming that is sure to get anyone who has a thing for uniforms feeling very hot 'n' bothered.