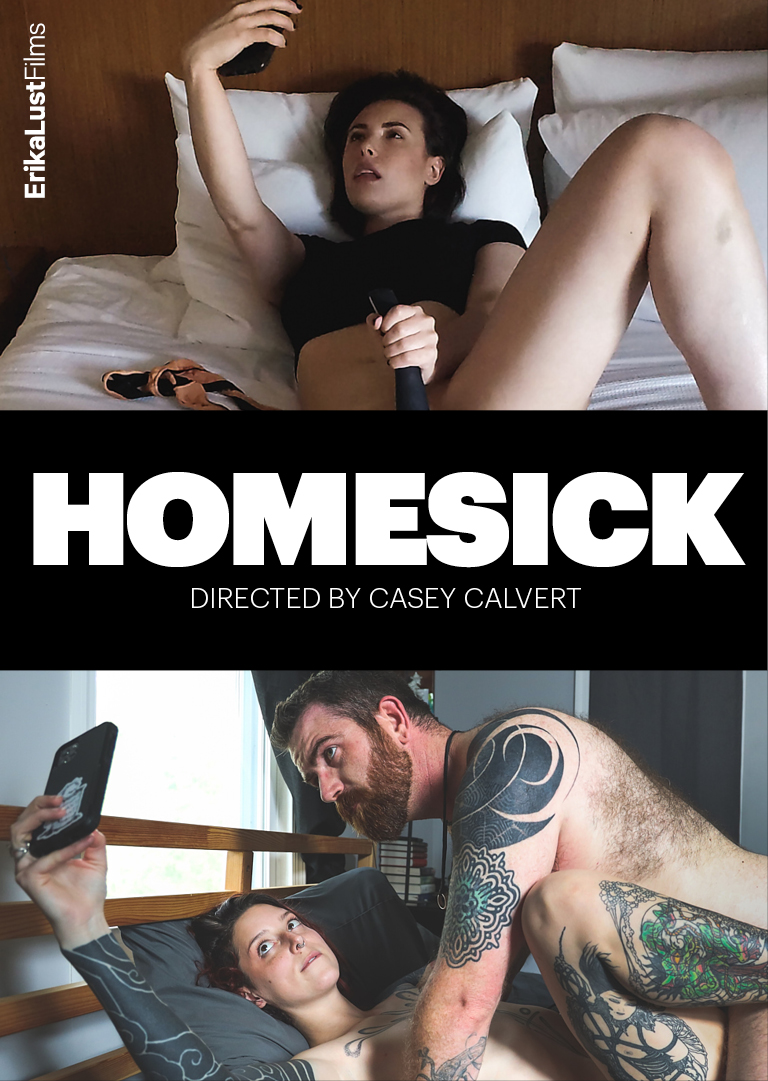 XConfessions by Erika Lust – Homesick
28 June 2021
Director: Casey Calvert
Performers: Casey Calvert, Cam Damage, Ten Against
Based on Homesick a confession by Dirty Words
Cyber sex and dirty talk – making long distance work.
Casey Calvert directs and performs in this explicit short film that follows a week in the life of a polyamorous throuple. Whilst working away from home on her first book tour, and with only her phone and her vibrator for company, Casey finds a way to entertain herself with the help of her polyamorous lovers, Cam and Ten. Cyber sex, dirty talk, masturbation – Casey shows you what to do next time you're away from home.
Erika's comment
I'm happy to introduce Casey Calvert's XConfessions directorial debut! She's been loved by many of you as a performer and now you get to see how she works behind the camera too. This film was shot completely during COVID-19 confinement, I love that it showcases a realistic polyamorous relationship and how to make distance work when you can't be with your partner/partners. We've all been there so it's time to get inspired!