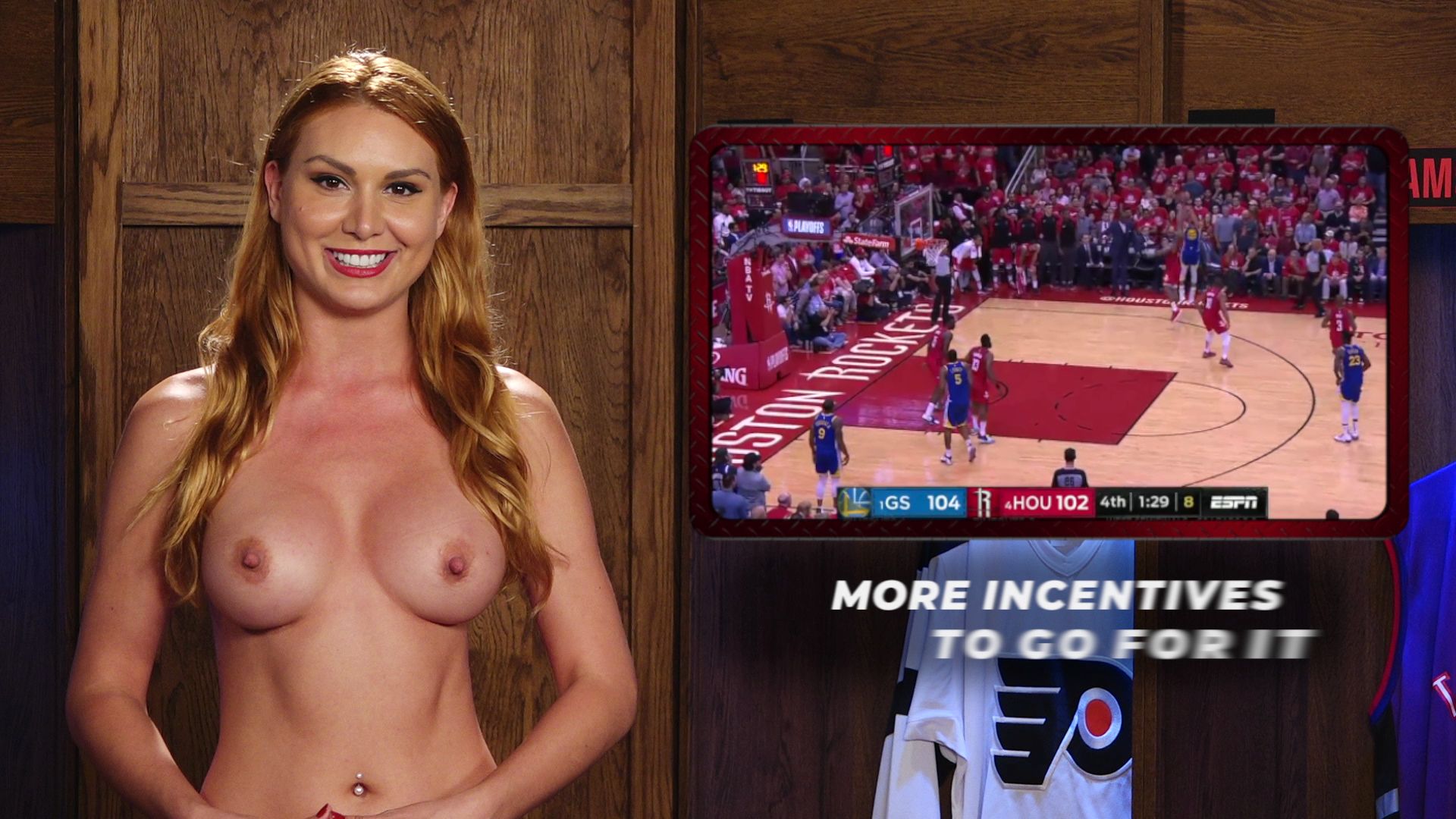 Naked News: Wednesday November 27, 2019
28 November 2019
I'm Madison Banes, and this gorgeous woman beside me is our latest guest anchor, Meagan. Welcome back for Day 2!
Thanks very much. I had so much fun yesterday, I can't wait to do it again.
Excellent, and like yesterday, we'll be getting to know you much better throughout today. STARTING with your thoughts on that weird new Tesla Cybertruck that was revealed recently. Well, there's no question that truck was one of the most talked-about things on the web over the last few days. And Elon Musk is doing his damnedest to make sure everyone KEEPS talking about it!
Here with the story is Isabella Rossini, with what's Trending Now.
The Tesla CEO wants the world to know the Cybertruck is legit. So to show off its chops, he posted a Twitter video of what boils down to a tug-of-war between the Cybertruck and a Ford F-150. And THIS is what happened! That got all the science nerds debating physics and mass and traction and all kinds of other awesomeness, to the tune of over thirteen MILLION views in its first two days online!
A super hot trend on TikTok right now is CHRISTMAS BOMBS! Users uploaded clips where they toss an ornament, grenade-style, into a room, and the resulting explosion transforms that room from wintry drab to holiday FAB! These vids have tens of millions of views, likely from people wishing it really WAS that easy to decorate!
Everyone is also talking about former New England Patriot and noted party animal Rob Gronkowski. More specifically, his appearance on last weekends "NFL on Fox" broadcast. I'm sure you can see why, that turtleneck-and-sport-jacket combination really got people talking, a LOT! Twitter exploded with a TON of hilarious and ACCURATE comparisons. They said he looked like a Bond villain, someone from a figure skating steroid scandal, and a Russian hitman. Good thing Gronk's got a sense of humor… if not style!
There was a certain scandal that raced across the internet this week and it's got absolutely EVERYONE talking. The very married Justin Timberlake was spotted holding hands and getting cozy with his co-star, Alisha Wainwright. The 2 are working on a movie together in New Orleans and were out for some cocktails with the cast. The internet totally blew up with cheating accusations! Insiders say it was completely innocent… but as one Twitter user put it, "my wife would nail me with a throat kick for that innocent pic".
Now it's time to check out some other not-so-innocent pics courtesy of our #FollowMe pick of the week! Bella Harris is a long, leggy beauty who's walked runways for Dolce & Gabbana and been featured in Maxim… but she really caught the public's attention last year when she was reportedly dating DRAKE! They may have broken up, but we're still seeing her, 'cause a scroll through her 'Gram shows she's got a body that won't quit! Luckily for us, when she's not studying at LA's Fashion Institute, she spends a lot of time at the beach, where she's free to flaunt her sexy curves. Talk about "Bella" – 'cause we sure do, as do her over a hundred thousand followers. Join them! I'm Isabella Rossini, and that's what's Trending Now.
Click On The Image Below To Launch The Video