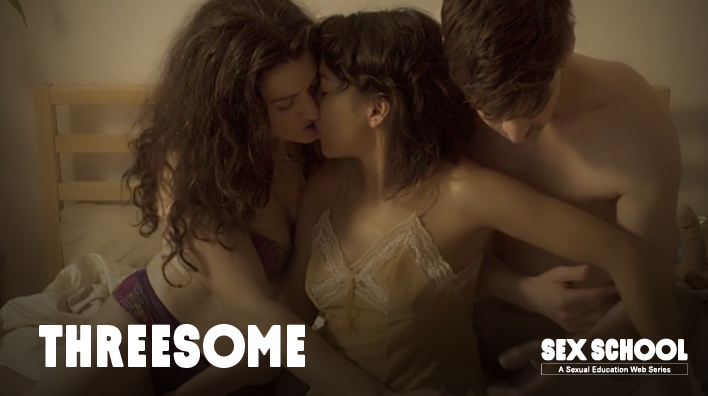 LustCinema: Sex School – Threesomes
15 June 2021
Directed by: Sex School
Cast: Lina Bembe, Bishop Black, Parker Marx, Sadie Lune, Feral
Episodes: 2
Seasons: 1
Year: 2020
Sex School is an educational web series where each episode tackles a topic regarding sex as a way to challenge current stereotypes and stigma that exist around sexuality. Watch as popular adult film performers, Bishop Black, Sadie Lune, Parker Marx and Lina Bembe, discuss and explore the common sexual activity and fantasy – threesomes. You will learn tips and tricks to making this group sex activity an experience of pleasure for all involved. Then, Sadie, Parker and Lina will have their own ménage à trois to show you how to put into practice what you've learned.