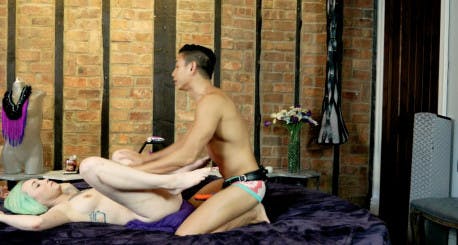 Directed by: Kenneth Play
Cast: Lola , Lola Jean , Kenneth Play
Episodes: 3
Seasons: 1
Year: 2011
Kenneth Play teaches you everything you need to know about Oral Sex. Learn how to warm your partner up to the oral experience, more versions of the basic tongue techniques, plus the ultimate finishing combination of g-spot stimulation while licking the clitoris and why consistency is so important.
This incredibly hot educational video will change your oral sex life forever!
LustCinema, Kenneth Play, Kenneth Play's Penetration
Penis-Vagina-Intercourse is a big part of sex for lots of people, so let's look at how to make it more pleasurable for both partners. Sex hacker Kenneth Play gives expert sex tips for more orgasmic intercourse in his explicit movie about the art of penetration. Just hit the "play" button and explore new depths, rhythms and speeds to maximize your and your partners pleasure!