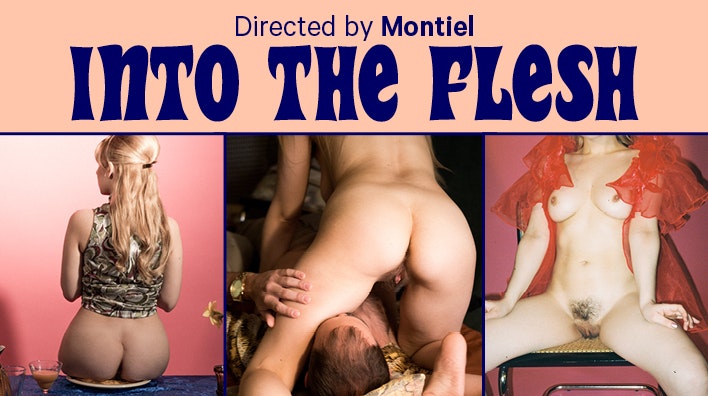 XConfessions by Erika Lust, Into the Flesh
13 July 2021
Director Montiel
Performers Natalia Portnoy, Marc Morato
An erotic time travel through the arousing power of the stunning photography of a largely unnoticed artist.
"I work at a design studio in Brooklyn and during lunch break I go to the public library and browse the novelties. I have discovered a book featuring the works of an unknown American photographer named John Kayser. I had never seen fetishism treated in such a perverse yet subtle way. I guess his works could be labelled as "art brut" (the man never studied fine arts, never intended to publicly show his photographs) and yet they have a unique erotism and aesthetics. I would love to watch a movie inspired by his portraits of naked women with hairy vintage pussies sitting on crazy stuff! " — By Kaysercurious
Erika's comment
Montiel has shot her second XConfessions movie! She went on an intense research mission about American photographer John Kayser who is known for his erotic polaroids of women seated on various objects. It got to a point were I got a little worried about the crews obsession with this guy, but now that I've seen the results, I get it! They managed two create a movie that shows extremely male gazed art through a feminist lens and it's gorgeous!I think Natalia and Marc are the perfect cast! Let them take you on an erotic time travel to America in the 1970s.