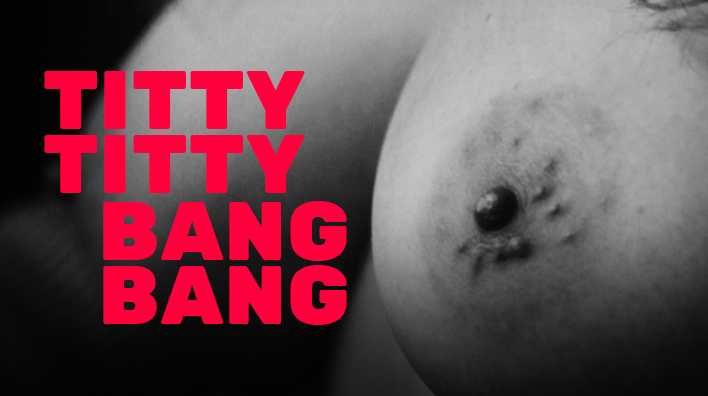 XConfessions by Erika Lust, Titty Titty Bang Bang
19 April 2021
Director: Erika Lust
Performers: Miriam Prado, Jorge Prado, Miriam & Jorge Prado
Based on Titty Titty Bang Bang a confession by Russm81
From the XConfessions series: Miriam Prado is feeling like dancing. Breasts will jiggle and sparks will fly.
This is for all the breast enthusiasts out there – because this film is the breast thing ever! A super sexy celebration of bosoms, borrowing groovy 60s aesthetics from chest-obsessed cult director Russ Meyer. Starring the amazing real-life couple Miriam and Jorge Prado – this film has music, laughter, many great shots of jiggling breasts and plenty of passionate sex. Miriam Prado's natural curves are guaranteed to drive you insane and it's a treat to see her and Jorge dancing, having fun, and truly enjoying each others bodies. Breasts will jiggle and sparks will fly.
Erika's comment
An ode to the breasts. Their balance, their shapes, their magic! And, to represent them, Miriam & Jorge Prado, who surely know how to make the most out of them. There's music, there's laughter and there's some seriously hot sex! Enjoy!