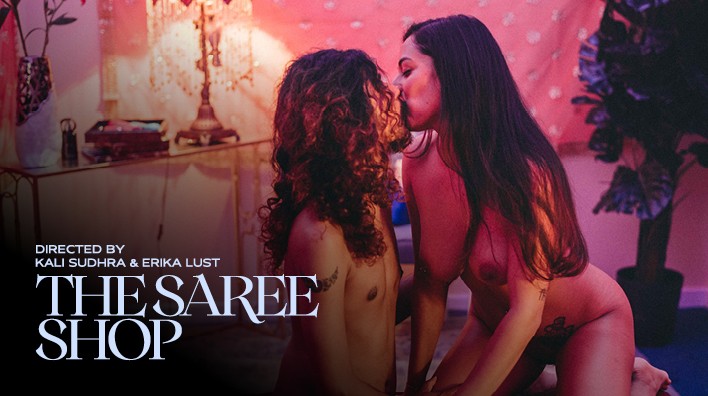 XConfessions by Erika Lust – The Saree Shop
26 June 2021
Director: Kali Sudhra
Performers: Kali Sudhra , Kajal
Photographer: Monica Figueras
XConfessions' first Indian themed movie
Welcome to The Saree Shop; XConfessions' first Indian themed movie starring Kali Sudhra and new adult performer Kajal that celebrates South Asian sexuality. This is a colourful erotic movie, inspired by a real life confession about a handsome shop attendant in a saree shop.
As well as being the first South Asian themed movie, it's also the first time Erika Lust has co-directed a project, this time with none other than Kali Sudhra. Together they have created a love song to the saree and to South Asian representation in adult cinema. Prepare to be captivated by the beautiful fabrics and vibrant colours as you watch the special process of buying this traditional garment.
Erika's comment
We've received a lot of confessions recently from people in India and I really wanted to direct a movie based on the fantasies. It was an amazing experience making this and I learnt a lot about the saree and South Asian traditions from Kali and Kajal, which I'm forever grateful for. I urge you to watch the behind the scenes video and Kajal's interview video to hear more about their own experiences.