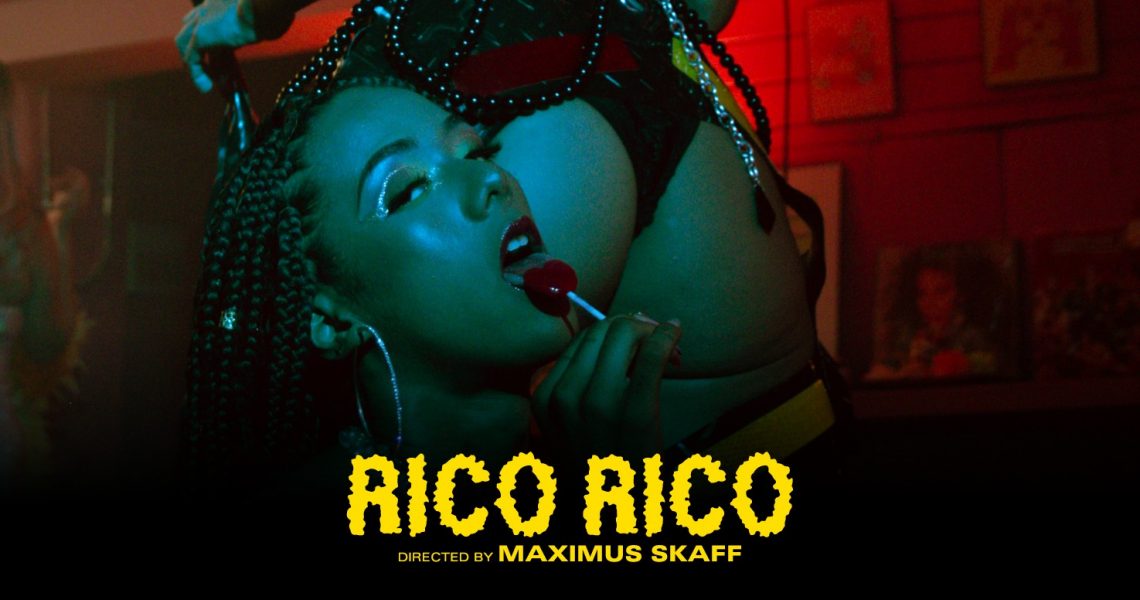 XConfessions by Erika Lust, – RICO RICO
23 July 2021
Director: Maximus Skaff
Performers: Teresa Karolina, Lembra
Photographer: Ana Paula Teixeira
On the dance floor for femme pleasure
It's raucous, diverse, hedonistic, and sexy; but Rico Rico is more than just a queer party. Set in a community location that offers an LGBTQ+ safe space and the freedom to be yourself by moving, dressing and connecting with people in the way that you want; this movie is a celebration of the dance floor as a place of acceptance and inclusivity that captures the type of raw energy and freedom that you can only ever find in the club.
Returning XConfessions Director Maximus Skaff is back with another adult film in which he empowers queer and trans bodies to take ownership of their pleasure by creating safe, inclusive, non-fetishising spaces on camera and behind the scenes. From the dance floor to the beach – adult performers Teresa Karolina and Lembra show us femme bodies embodying eroticism in all kinds of ways. The energy, passion, and music of this queer adult movie is bound to transport your body, mind and soul straight to Puerto Rico and leave you on a high.
Erika's comment:
There ain't no party like a Max Skaff party! Whilst living in Puerto Rico, Max had the idea to shoot this movie based on the people he was surrounded by. Inspired by his friends and Lover Bar, a local community space that is a vegan lunch spot by day and a drag bar by night, and shot with a cast and crew made up of good friends, the result is electric. This is the type of movie and energy that you can only capture when there's a joint effort from everyone involved. Even the sound track was made by one of the performers. Bravo to Max and the rest of the crew on this erotic love song to your community!