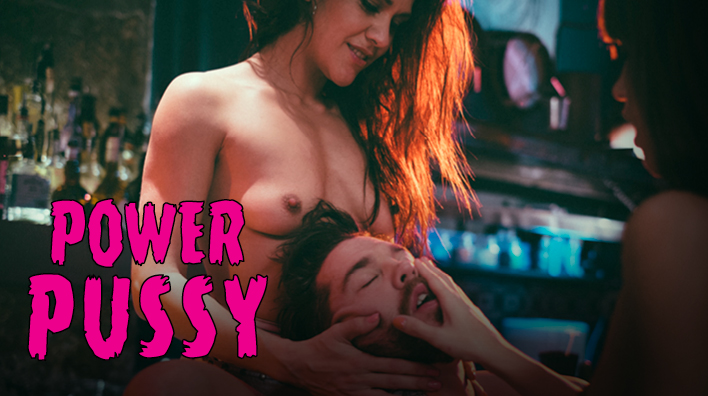 XConfessions by Erika Lust, Power Pussy
26 April 2021
Director: Erika Lust
Performers: Dean Van Damme, Samia Duarte, Carol Vega, Miguel Angel Palau Bianchi
Based on Power Pussy a confession by HEISENBERG
From the XConfessions series: Two Power Pussies take on and dominate the burly Dean Van Damme, all in From Dawn Til Dawn style…
Unsuspecting and burly Dean Van Damme enters a deserted cocktail bar in the middle of the street. Challenged by the barman, he dares to order two Power Pussies… Two dominate dancers make a spectacular appearance to tie and torment him. This kinky threesome is full of hot hot hot sex, bringing to life a confession about the desire for powerful women.
Erika's comment
Power Pussies will rule the world, and yes, they are so damn sexy! I loved your confession, yet the question was: How could I translate your words into a film? I let my imagination run free and mashed up a few late obsessions: new experimental cocktail bars in Barcelona plus Salma Hayek's scene in 'From Dusk Til Dawn' (she was THE POWER PUSSY, WASN'T SHE?). The result? This crazy, hot hot hot threesome with Samia, Carol and Dean Van Damme.