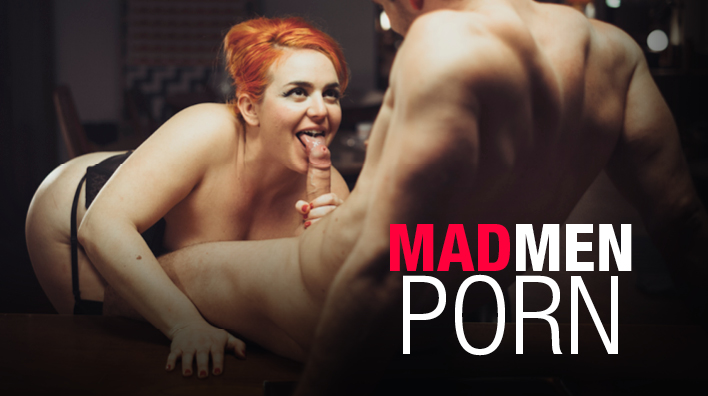 XConfessions by Erika Lust, Mad Men Porn
27 April 2021
Director: Erika Lust
Performers: Poppy Cox, Alexei Jackson
Based on Mad Men Porna confession by THERETROLADY
From the XConfessions series: Have you ever wondered what Don Draper's cock might be like? Find out in this fan fiction inspired short!
Ever wondered how explicit sex would be like in the glamorous universe of Mad Men? In this fan fiction short film, Poppy Cox plays a girl with the looks of Joan Harris, completely obsessed with vintage things. When a sexy old fashioned guy appears at the vintage store where she works, she imagines all the retro dirty stuff they could do together in a dreamy 60s setting… "Mr. Draper… You are so naughty!"
Erika's comment
I know that feeling of frustration when a great sex scene cuts to the morning after, leaving you wondering about the erotic details! I can see you've filled that gap by letting your imagination run wild with hilarious remarks. I can not bring you Don Draper's cock, but I can play a little game: a fan fiction porn! Poppy Cox plays a girl obsessed with Joan Harris, and Alexei Jackson is the old fashioned guy who triggers a very glamorous 60s hookup.