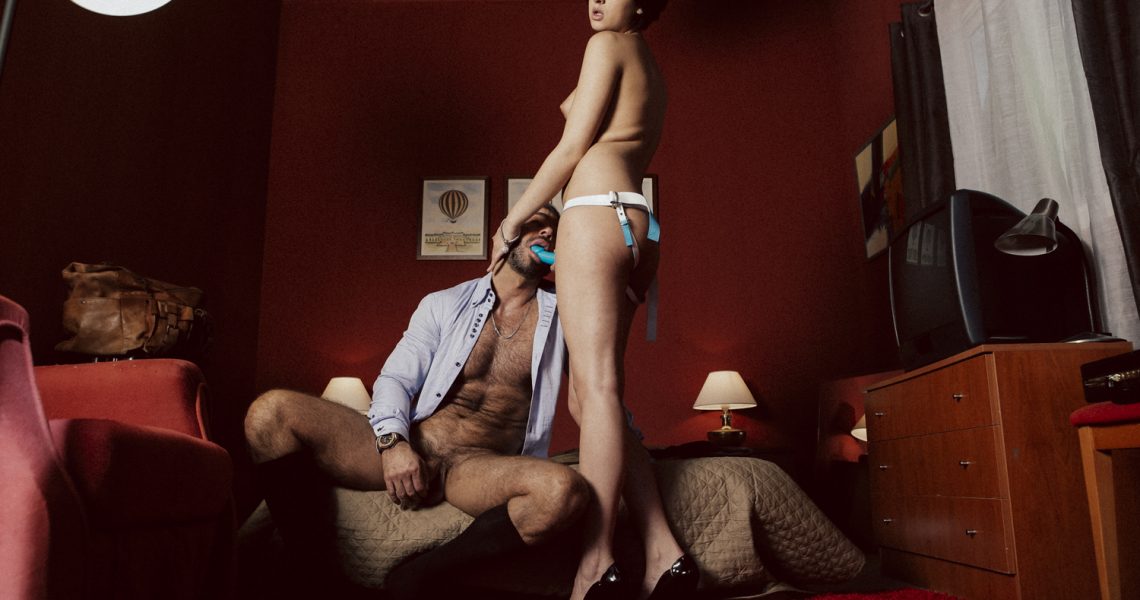 XConfessions by Erika Lust, I Pegged My Boyfriend
1 July 2021
Director: Erika Lust
Performers: Martin Mazza, Coco de Mal
Based on I Pegged My Boyfriend a confession by Moni
From the XConfessions series: One girl takes ultimate control of her lover, introducing a strap on in the bedroom.
When anonymous XConfessions user Moni met her boyfriend at work, little did she know he would be the perfect sexual match for her, to fulfill her desire to take full ultimate control of her lover, taking him with a strap-on.
Erika's comment
Well Moni, you needed to have him… and I need to have your confession. It's so honest and unique, and it made me excited to shoot something totally different from all my other movies. We found a dark love motel, got all my favorite toys and harness from BS is Nice (which are handmade in Madrid), and cast the sensual Coco de Mal and Martin Mazza for the film. Thanks for being a part of XCONFESSIONS!