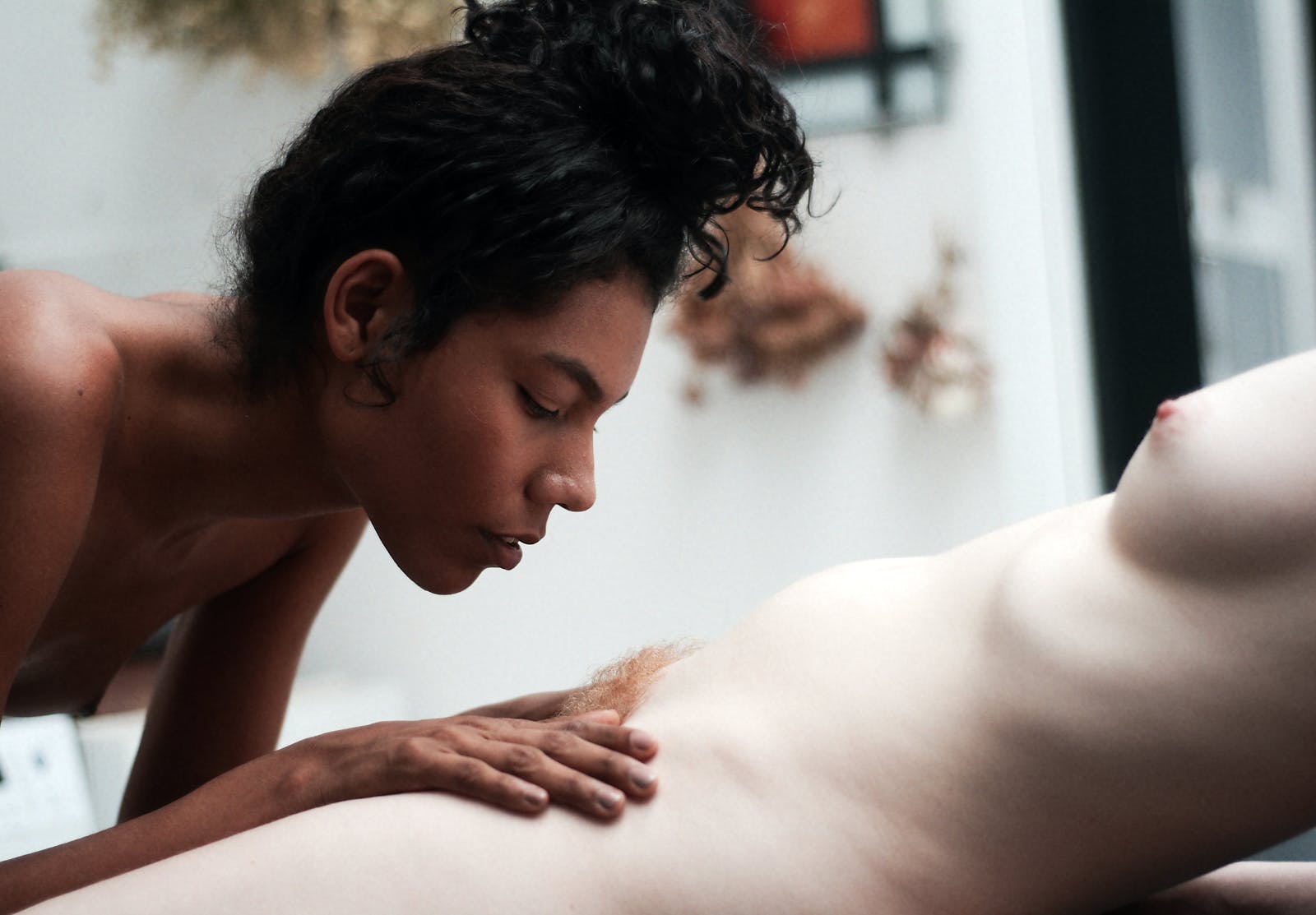 XConfessions by Erika Lust, Coffee With Pleasure
9 June 2021
Director Nina Sever
Performers Bonni Belle, Caroline Flores
I can't stop thinking about my boyfriend's roommate.
"I have been with my boyfriend for a few months now and things just keep getting better and more intense, sex is amazing and I feel genuinely happy!
But as I was spending more time at his place, I got to know his beautiful flatmate. At the beginning I thought it was just general shyness but now I feel embarrassed and weird around her. I've never felt attracted to a girl before but I know what I feel! I can't stop staring at her and my mind constantly takes me to places where I get to touch her, to kiss her everywhere and I make myself orgasm thinking of her going down on me, I imagine her fingers inside of me and I give myself to the pleasure.
Anytime my boyfriend is not around I imagine me and her fucking on their kitchen table. It's a safe place in my mind to explore this new feeling!" — By Lucille
Erika's comment: "There are people in our lives who are very close to us and are yet completely out of reach. This combination can be a powerful erotic force. I'm talking about the brother-in-law, that one work colleague, the best friend's wife or, in this case, you're boyfriend's roommate.
Once sexual tension starts building, it can be almost impossible to suppress. And sometimes we just can't fight it any longer and give in to our forbidden desires. Can you relate to this sort of situation? Then you will love Coffee with Pleasure."