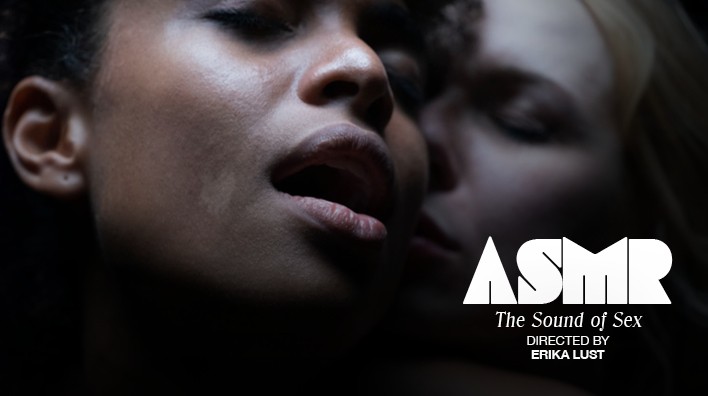 XConfessions by Erika Lust: ASMR The sound of sex
5 February 2021
Director: Erika Lust
Performers: Luna Corazón, Maximo Garcia, Nat Portnoy
Photographer: Rita Puig-Serra
Based on ASMR a confession by Horny for ASMR
The sound of sex (or if this will be in the title then let's put "A stimulating ASRM sex experience"?)
Have you ever paid attention to the sound of sex? Sometimes we forget the importance of sound, yet it's one of the most powerful sexual stimulants. Step into the world of autonomous sensory meridian response and prepare for more than just a calming, tingling sensation from this stimulating, audiovisual erotic experience.
Featuring Erika Lust herself whose voice will guide you through this erotic journey featuring adult performers Nat Portnoy, Luna Corazon, and Maximo. Listen to the sound of kissing, licking, biting, breathing, fucking… this is more than just "whisper porn", this is the sound of pleasure like you've never heard before.
Erika's comment:
ASMR gives you a completely individual reaction. It may come with a tingling sensation on your scalp, goosebumps down your arms, or a deep whole body relaxation. Whatever your experience, it's personal, which is why I wanted to explore the relationship between ASMR and, one of the most personal and intimate things we experience in life, pleasure.