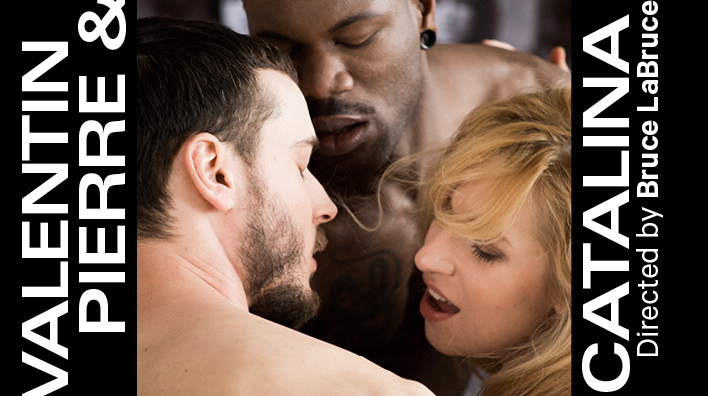 XConfessions by Erika Lust, Valentin, Pierre & Catalina
21 July 2021
Director Bruce LaBruce
Performers Bishop Black , Valentin Braun , Natalia Portnoy
A polyamorous love story that will make you believe in true love that does not depend on the number of partners you have.
My biggest fantasy is to be in a polyamorous relationship with two guys. I want it to be a romantic relationship, but I also want to find guys who will make love to each other when we're having three-way sex! The desire has to be equal between all three of us or it doesn't work for me. I don't think it will be easy to find. I fantasize about dating two guys who are best friends, and then sitting them down and ordering them to have sex with each other while I watch. I want to be the boss! I might join in, but the idea of them wanting me so much that they would be willing to make love to each other is my ultimate fantasy!
— By Junie Moon
Erika's comment
After Refugees Welcome and Scotch Egg, Valentin, Pierre & Catalina is Bruce LaBruce's third movie for XConfessions. And, as always with Bruce, politics have never been more sexy! He came to visit us in Barcelona to film his polyamorous love story, set in the dystopian, independent Republic of Catalunya. Valentin, Bishop and Natalia are an exceptionally great cast and I love the mixture of comedic storytelling and romantic elements Bruce chose for this movie. It's beautiful, funny, hot and touching all at once!