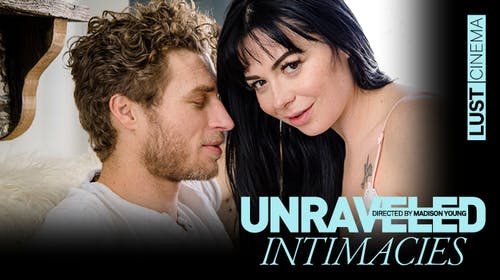 Directed by: Madison Young
Cast: Madison Young, Siouxsie Q, Michael Vegas, AnnaBelle Lee, Dylan Ryan, Mona Wales, Tommy Pistol
Based on sexpert and cinematographer Madison Young's memoire 'Daddy', LustCinema feature Unraveled Intimacies takes you on a journey of sexual revelation and personal growth as you delve deep into the psyche that is Madison Young. Young's LustCinema debut is filled with raw emotions, passion, lust and above all tantalising sex scenes as the star-studded cast including Madison Young herself, Michael Vegas, Siouxsie Q, Mona Wales,
Dylan Ryan, AnnaBelle Lee and Tommy Pistol redefine their understanding of love and desire. A great script, and an even greater director and cast, topped with the unique sense of style provided by Erika Lust's brand new studio LustCinema, create real adult cinema magic.