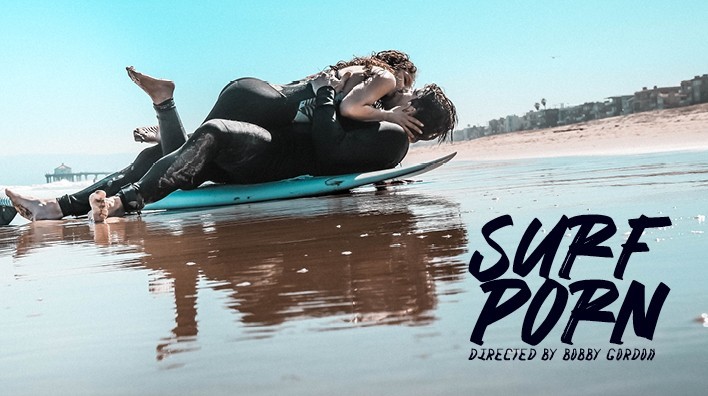 Surf Porn – 2021 – by Gordon B | XConfessions Porn for Women
18 September 2021
Length: 12 mins
Director: Gordon B
Performers: Nathan Bronson, Liv Revamped
Photographer: A.K.N.
Discover the eroticism of a skintight wetsuit
Is there anything hotter than a dripping wet surfer in a second-skin wetsuit? If you've ever found yourself captivated by a wetsuit straining over someone's back as they paddle through the water, a beautiful butt encased in tight black neoprene, or a body threatening to break free of its rubber bonds, then this is the movie for you.
Surf Porn, directed by Gordon B and starring adult performers Liv Revamped and Nathan Bronson, is set on a Californian beach and follows one woman as she goes after what, and who, she wants. So, grab a wetsuit, peel on the neoprene, slowly pull the zip up and feel the tight constriction around your body — this adult movie is all about the eroticism of a skintight wetsuit.
Erika's comment
It was about time for an XConfessions surf movie! We've received a number of surf confessions over the years but this one caught Gordon B's eye and the result is a sexy short movie that shows why surfing is the sexiest sport out there.