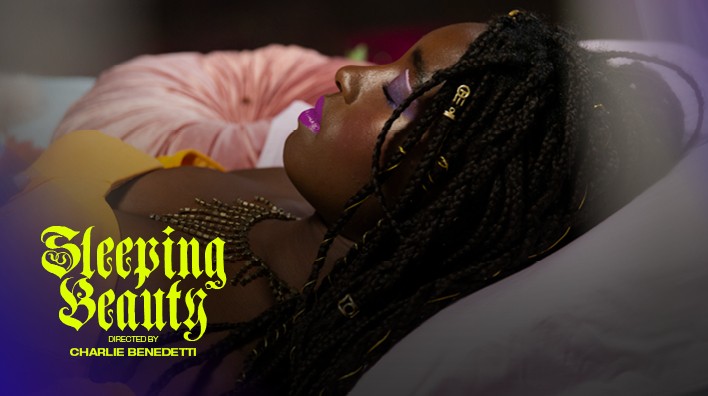 XConfessions by Erika Lust: Sleeping Beauty
15 June 2021
Director: Charlie Benedetti
Performers: Holycouple
Photographer: Berta Vicente Salas
Based on Sleeping Beauty a confession by NotYourPrincess
No consent, no fairytale
Once upon a time in a faraway land Princess Zara fell under a spell that no one could break. Those who tried died as soon as they touched her and eventually everyone else gave up on her. That is until Daven came along… A queer Prince determined to wake her from her slumber.
Tackling issues of rape culture and consent, this is an erotic reimagining of an outdated fairy tale with a modern twist by returning XConfessions director and Lust family member, Charlie Benedetti. You'll leave this wondering why you never questioned any of those Disney princes.
Erika's comment
I'm really excited to have Charlie Benedetti back on XConfessions. Not only is Charlie a brilliant director, they're also part of my production team at Lust HQ. In this re-make of Sleeping Beauty they've created a magical, colourful world where consent is key and pleasure is paramount. This is an important release in the midst of important conversations about consent that even Disney's Prince Charmings can't avoid.