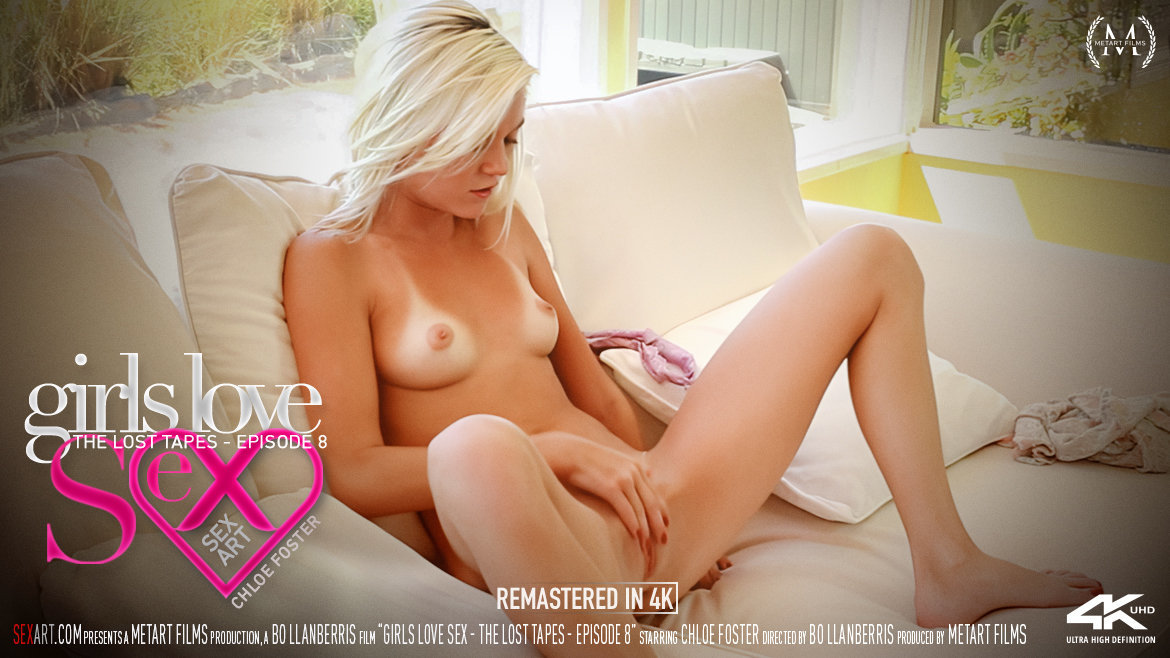 Adorable blonde Chloe Foster is the sweet star of episode eight of "Girls Love Sex – The Lost Tapes." The cute 21-year-old giggles naughtily as she answers questions from director Bo Llanberris and his hot redhead assistant Elle Alexandra about her life in the adult industry. This reprise of the classic SexArt series created by legendary auteur Zalman King gives erotic models the opportunity to express their sensuality with candid interviews and intimate masturbation footage. These previously unreleased episodes have been remastered in 4K…
Chloe reveals that she loves sex and so it seemed the logical step to make adult movies for a living. She describes herself as a very sexual person who had an orgasm in her first ever erotic encounter. She is an exhibitionist who loves to be watched having sex and confesses that she "wants to be everybody's fantasy." Recalling her experience shooting "Upper West Side 4" in New York for SexArt, she explains that she enjoys getting herself turned on before having sex so that she will have explosive orgasms.
Taking off her dress to bare her perfect-handful breasts, she strokes herself through her lace panties, before getting naked and diddling herself doggy style. She rubs her clit and thrusts her fingers into her shaved pussy, her gasps of pleasure growing louder. Beautiful breasts jiggling and nipples hard, she uses a long, curved dildo to fuck herself to an intense orgasm.