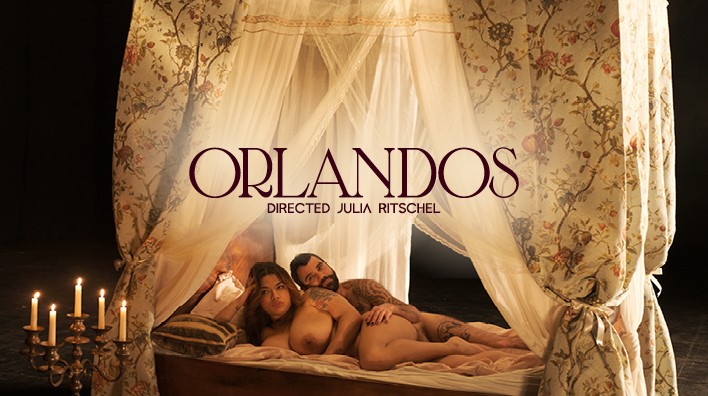 Orlandos – 2021 – by Julia Ritschel | XConfessions Porn for Women
4 September 2021
Director: Julia Ritschel
Performers: KAy Garnellen, Sulema Vasquez (Drykettle)
Photographer: Katja Feldmeier
Based on Orlandos a confession by Julz
A story of forbidden queer love
A conservative society in the early 1900s, opulent period costumes, new desires, a mysterious energy; Orlandos is a portal into another era. Starring KAy Garnellen and Sulema Vasquez (Drykettle), and directed by Julia Ritschel, this XConfessions period drama adult movie tells the story of a woman breaking free from her restricted life to meet her forbidden lover, a trans man, who shows her the world of seduction, freedom and lust.
Inspired by Orlando: A Biography, the pioneering 1928 queer novel by Virginia Woolf based on the life of her lover Vita Sackville-West and the first English language transgender fiction, this movie is a love letter to all of the Orlandos out there who are living and loving outside of gender restrictions.
Erika's comment
This is an experimental, artistic movie that uses metaphors, and not dialogue, to tell a story. Based on Virginia Woolf's book that follows a protagonist who lives across three centuries, changes genders, and loves regardless of gender; prepare to travel back in time through English literary history to a time of sexual repression and discover some hidden desires on top of an antique bed.