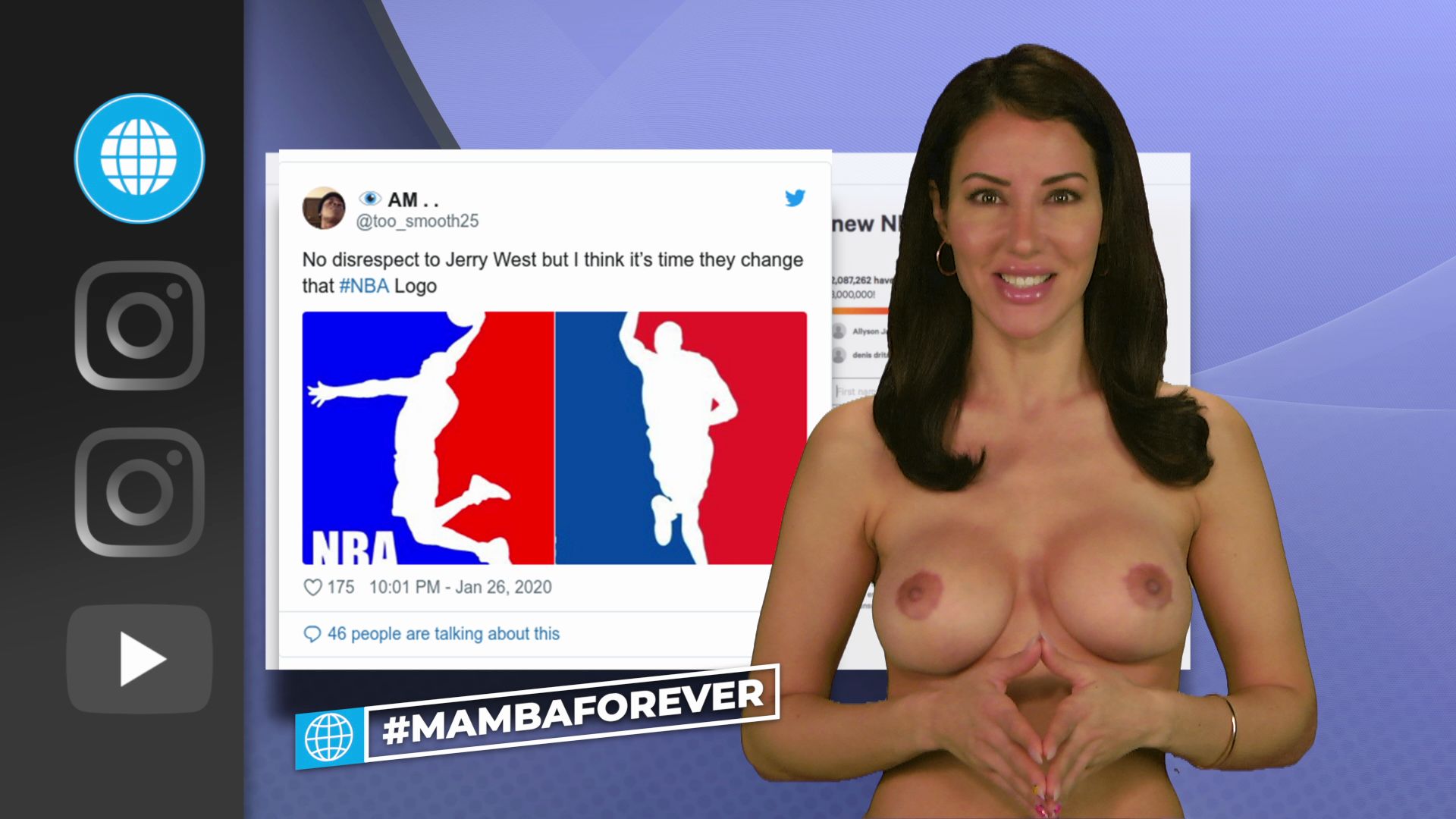 Naked News, Wednesday January 29, 2020
30 January 2020
I'm Madison Banes!
And I'm TL. Welcome to Naked News. Maddy, sports fans everywhere are still reeling from the loss of Kobe Bryant. What do you think the NBA should do to memorialize him? Well, one man's idea has really taken off, and it tops our list of what's Trending Now on-line.
Here's Marianne.
A Kobe Bryant fan created a Change.org petition, asking the NBA to honor Kobe Bryant by changing their logo to feature him… and somehow, it went wildly viral. It's been featured on news sites, sports sites, and TV, and the petition now has nearly two MILLION signatures. AND dozens of designs have been created by fans! We'll see what happens, but that seems like a very fitting tribute!
Dolly Parton is 74, but she still knows how to work social media magic! She recently posted a meme showing how people use different looks for the different platforms. And it got bigger than her legendary bosom! The post got nearly one point two million likes on Instagram alone, and soon EVERYONE was making their own version. Including other celebs, like Miley Cyrus, Chrissy Teigen, Cara Delevingne, and even OPRAH! Oh, and Naked News, too!
People on-line are talking about Julianne Hough right now for the weirdest reason! The "Dancing With the Stars" celeb got an "energy treatment" in front of an audience, and her reaction was NOT what anyone was expecting! Hundreds of thousands of people watched and commented, with one person explaining the video showed "a demon coming out of her butthole". Too funny!
Something ELSE people are talking about, the death of Mr Peanut. After a hundred and four years, Planters has killed off their famous spokesnut, Mr. Peanut! The company released a commercial showing the iconic legume sacrificing himself to save his pals Matt Walsh and Wesley Snipes. I REALLY wouldn't have expected much reaction to a monocled, top-hatted peanut's demise, but over six and a half MILLION people have watched the clip so far! That's just NUTS!
Now it's time for our Hashtag FollowMe pick of the week! Rachel Cook might just be the perfect woman. I mean, she's gorgeous, is a Playboy Playmate, and has a body built for sin, and… those ice-blue eyes! She can literally melt you with her gaze. Add in that she's an entrepreneur who started her own NUDE online magazine, and you know why her two-point-seven million followers on Instagram are in love with her. And now I am too! For Naked News, I'm Marianne, and that's what's Trending Now.