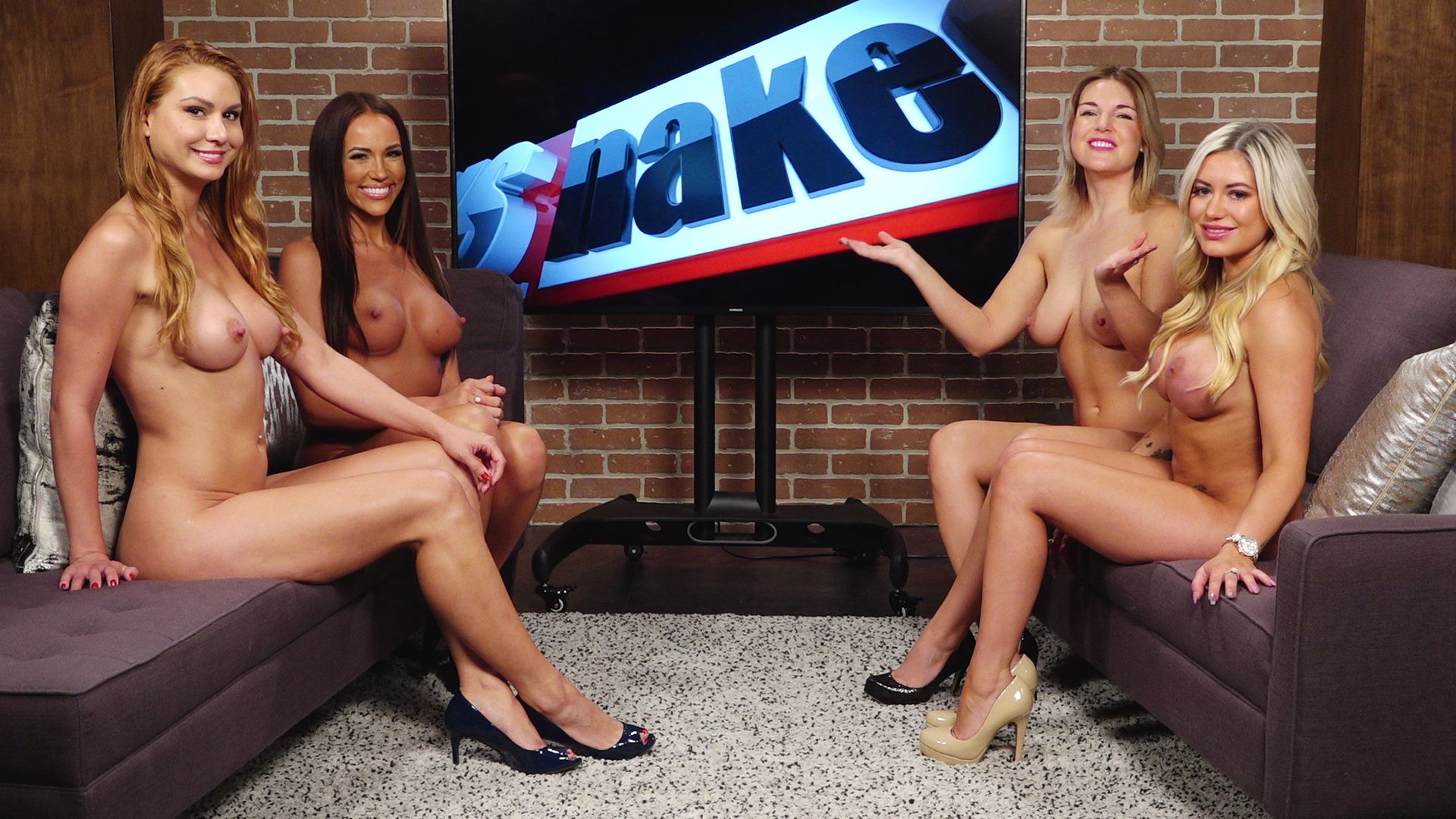 Naked News: Tuesday November 26, 2019
27 November 2019
Welcome to Naked News, everyone! I'm Eila Adams, and next to me is a lovely lady you may remember from her recent Audition – Meagan! Thanks for being here. So how did it feel to get the callback? Well, we're happy to have you back and we'll be learning more about you over the next couple of days, STARTING with this, what sexy celebs do you follow on social media? Well, Whitney's going to kick off today's show with a few MORE sexy stars you might want to give a follow to.
Here she is, in Entertainment!
This might be singer-songwriter Jessie J's first time in this segment, but she's joining the ranks with a BANG BANG! That's thanks to her recent Instagram story that sent us into overdrive! Not only is there a glimpse of sweet, sweet underboob, but her high-cut, skintight Calvins gave HER a booty like a Cadillac!
Ciara is a stone-cold fox, and she proved it yet again by posting a behind-the-scenes pic and clip from the set of her music video for "Evapora". With silver stiletto thigh-high boots and LOTS of skin on display, Ciara's as hot as the desert sun!
You know we love Olivia Culpo, and she recently gave us YET ANOTHER reason! She's November's Maxim Mexico cover girl, and shared a NUDE pic from the hair and makeup suite. Thanks to the mirrors, mirrors, on the wall, we got SEVERAL hot angles of this fairest of them all… and we LIKE each and every one!
We also adore Rihanna, partly because she's made it her mission to PUSH Instagram's stupid censorship rules as far as possible. These pics are all the proof you need! That bikini top is barely holding back the Bajan beauty's bountiful breasts… Bravo!
And finally, Kim Kardashian shared a pair of videos demonstrating her "Skims" line of body tape, and while we don't know who the model is, we WANT TO! The anonymous hottie may not have Kim's infamous booty, but she DOES have a spectacular pair of natural breasts. That's a WRAP on Entertainment, I'm Whitney St. John.
Click On The Image Below To Launch The Video