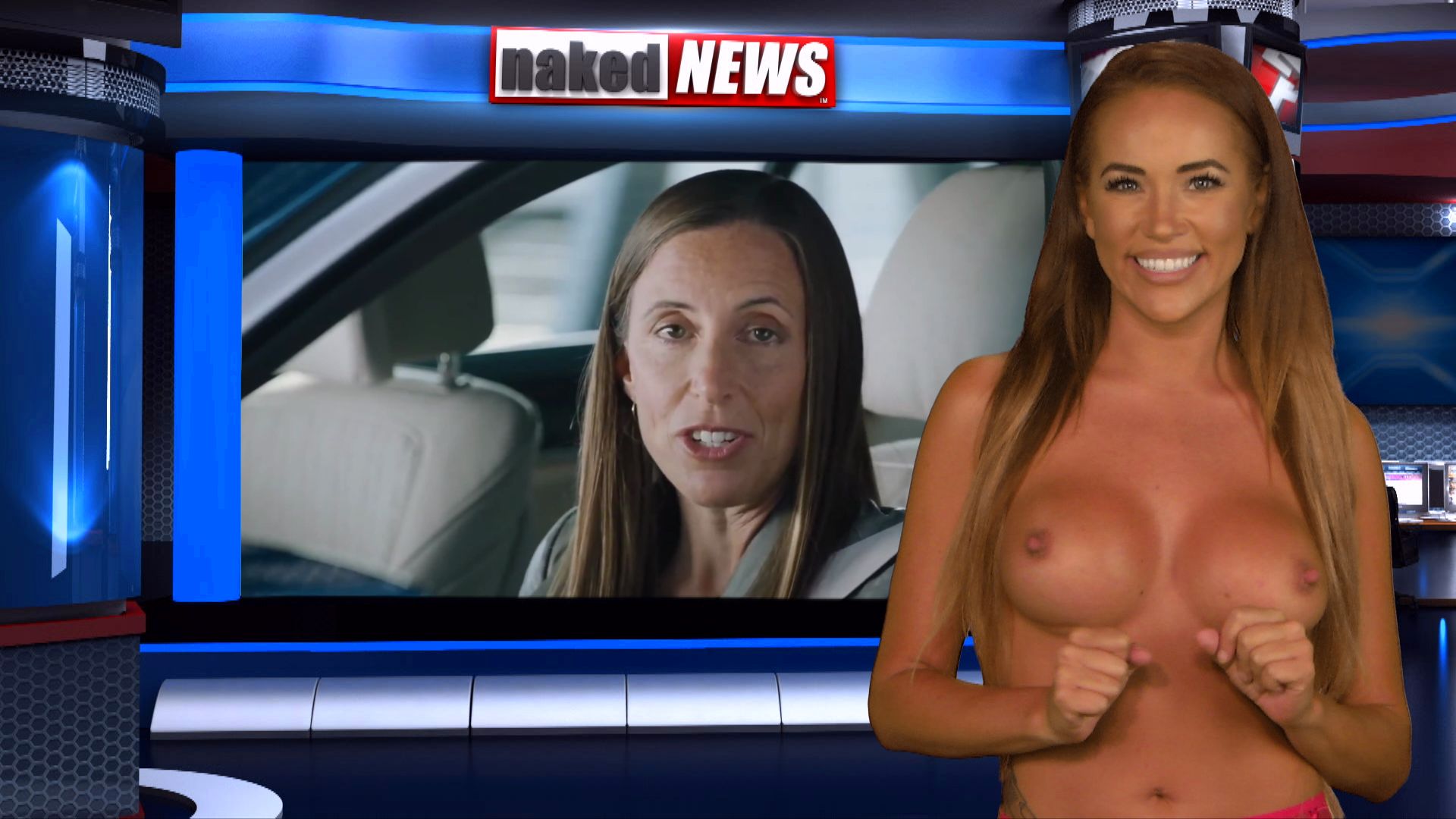 Naked News, Tuesday June 23, 2020
24 June 2020
Welcome everyone, I'm Laura Desiree…
And I'm EA. So Laura, obviously in these pandemic months, we're using our phones a lot. But has it changed the way you use your phone at all?
Well, if you're someone who's aware of how crucial your phone is, and especially if it's an iPhone, you'll want to pay attention.
Apple's Worldwide Developers Conference runs through Friday, but there's already tons of stuff to unpack.
Here with more details, is Frankie Kennedy.
Apple CEO Tim Cook's keynote address may not have had an in-person audience, but he was clearly still looking to wow the crowd! Here are just a few of the things we learned on Day One! Expect your iPhone's home screen to look a little different when running iOS 14. The App Library will automatically sort your apps into easy-to-view collections such as Suggestions and Recently Added. You'll also be able to place widgets on your home screen for a customizable look.
Another new feature is App Clips, which are kind of like pop-ups for apps you might want in the moment, saving you the hassle of tracking them down. It'll also allow you to use some apps without having to fully download them, which is great if you've got a cluttered phone. There's also picture-in-picture video, so you can do things like watch TV while still using other apps. And speaking of multitasking, incoming calls will be presented in a smaller notification that won't completely obscure whatever app you have open.
Apple Maps will include dedicated cycling directions, with details like increases in elevation. At first, it'll cover LA, San Francisco, New York, Shanghai, and Beijing, but more cities will be added in the months after the iOS release. And for those of you who prefer to drive, your iPhone may soon contain digital car keys, which will open AND start your ride! The first vehicles it'll be available for is the BMW 5 series, but that list will certainly expand quickly.
As for memojis, you'll have more age options, more emotions like blushing, and plenty of new hair and headwear styles, including face coverings! And those are just SOME of the changes you can expect for your IPHONE! If you're still hungry for more, Apple is putting out daily WWDC recaps, so be sure to check those out! Don't go away!
Video Streaming & Download Options