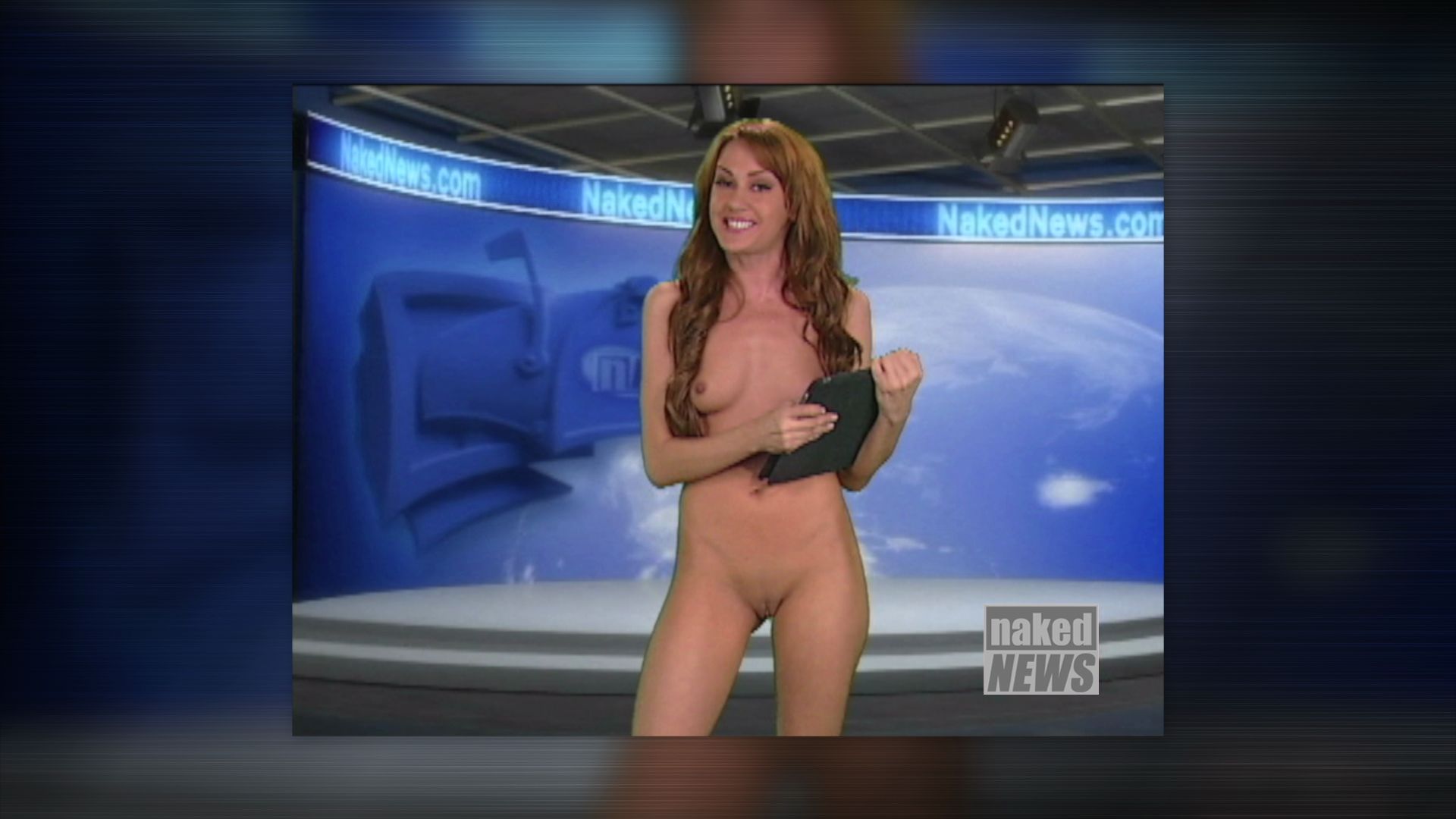 Naked News, Thursday March 12, 2020
13 March 2020
Welcome to Naked News, everyone! I'm Eila Adams! We'll be jumping right in to today's program courtesy of the lovely Frankie Kennedy, who's got all the Entertainment scoops! What's on the menu today, Frankie?
I'll answer that question with a question, Eila! What would you think if I told you Adam Sandler was getting a lifetime achievement award?
Well, I wouldn't really say it's a huge shock. Love him or hate him, he's been a comedy superstar for decades now!
True. But what if I told you he was getting the lifetime achievement award for his MUSIC?
Okay, yeah, that seems bizarre!
It does at first… but when you think about how many great songs he's ACTUALLY written, it starts to make sense! Here's the story. The American Society of Composers, Authors, and Publishers, better known as ASCAP, has announced that Adam Sandler will be given the Founders Award at the group's annual Pop Awards. ASCAP's Chairman says the comic's "most hilarious onscreen moments are based in music and song", and he's not WRONG! From "The Chanukah Song", to The Wedding Singer's "I Wanna Grow Old With You", to Opera Man, he's actually had a pretty prolific vocal career! The awards take place April 28th.
If Elizabeth Warren ever retires from politics, she should try to make it as a social media star! When she appeared on last weekends Saturday Night Live, Warren and her cast doppelganger Kate McKinnon took on TikTok's "Flip the Switch" challenge. That sees people swap places, dancing to Drake's song "Nonstop". It's pretty tough to steal focus from Kate McKinnon, but Warren KILLED it!
That won her twenty-two million views! And another TikTok winner is LIZZO, who shamed the platform for trying to shame HER! The singer threw some shade at Tiktok for removing clips where she wore bathing suits, and implied it was because of her plus-size body. TikTok was QUICK to reply and RESTORE the videos, CLAIMING they thought her bathing suit was underwear. Mm-hmm. Of course, this also shows how STUPID their guidelines are, since underwear and bathing suits show the same amount of skin! Let lingerie reign, people!
"Here she comes again"! Legendary country singer-songwriter-bombshell Dolly Parton says she wants to appear on the cover of PLAYBOY again when she turns 75 next year! She first did it back in 1978, posing in the famous Bunny outfit, and was the first country star to be a cover girl. Playboy hasn't OFFICIALLY said Dolly will get her chance, but they DID Tweet THIS!
And finally, the 9th Circuit Court of Appeals just showed Led Zeppelin a "Whole Lotta Love". It upheld a jury's verdict CLEARING the band of stealing the iconic opening to "Stairway To Heaven". The estate of Randy Wolfe had sued the band, claiming they lifted the riff from 1968's "Taurus" by Wolfe's band, Spirit. But the court said that, quote, "a four-note sequence common in the music field is not the copyrightable expression in a song". Score one for common sense! That's how things look in Entertainment, for Naked News, I'm Frankie Kennedy!