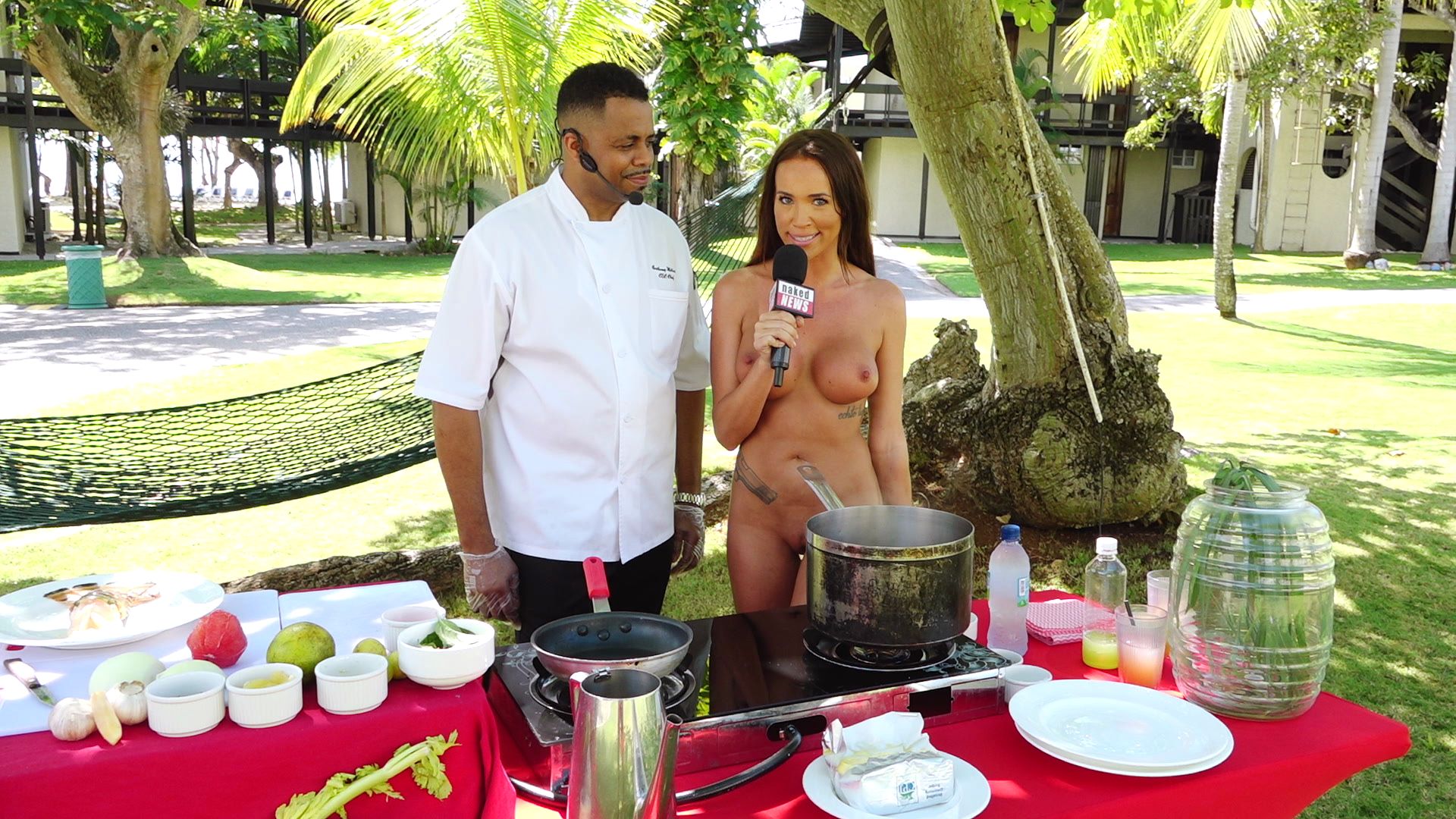 Naked News, Sunday March 15, 2020
15 March 2020
Welcome to Naked News Magazine! I'm Shannon!
And I'm Krysta!
We've got a lot to get to today Krysta, so let's dive right in with a trip to Hedonism in Jamaica. We've both been a number of times, What do you think about the FOOD served there? Well, the man behind all that food is our good friend, Chef Anthony. And every time we head down to Hedonism, he likes to showcase a certain dish he serves up for the guests.
Frankie was lucky enough to try his latest creation, lobster ceviche. Here they are, Cooking in the Raw!