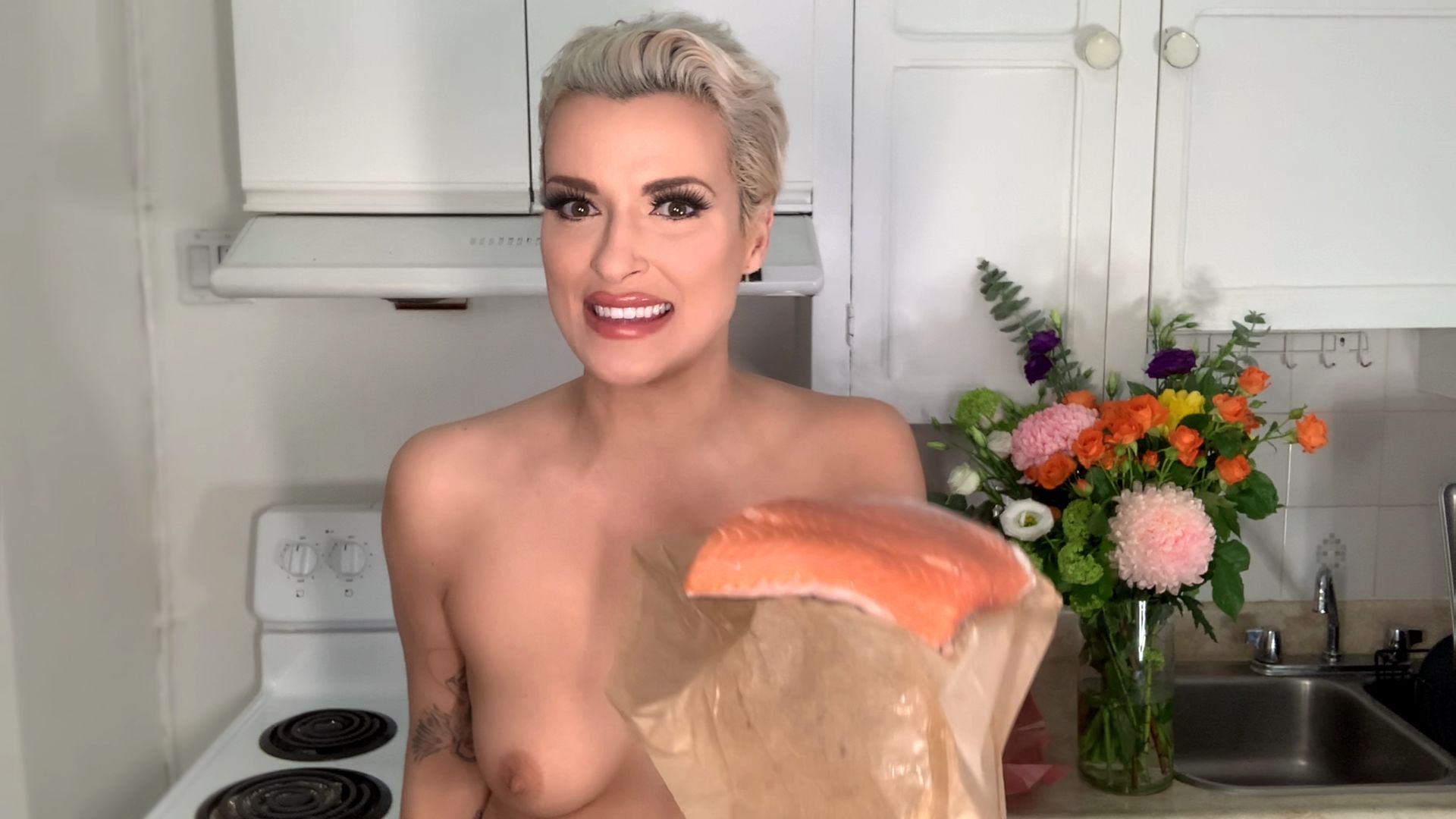 Naked News, Sunday June 7, 2020
8 June 2020
Welcome one and all to Naked News Magazine. I'm Frankie Kennedy!
I'm Laura Desiree! So Frankie, with staying at home so much these days, have you tried anything new? Learned any new skills or attempted a new experience? Well, in my time of isloation (after completing every possible series on Netflix), I started a garden, I showed everyone how to properly clean their sex toys AND, what I'm most proud of…I took over Cooking in the Raw!
Oh Boy Laura, that makes me a little nervous..
It's shocking, I know! But, I actually created something edible and delicious! Have a look!
Video Streaming & Download Options