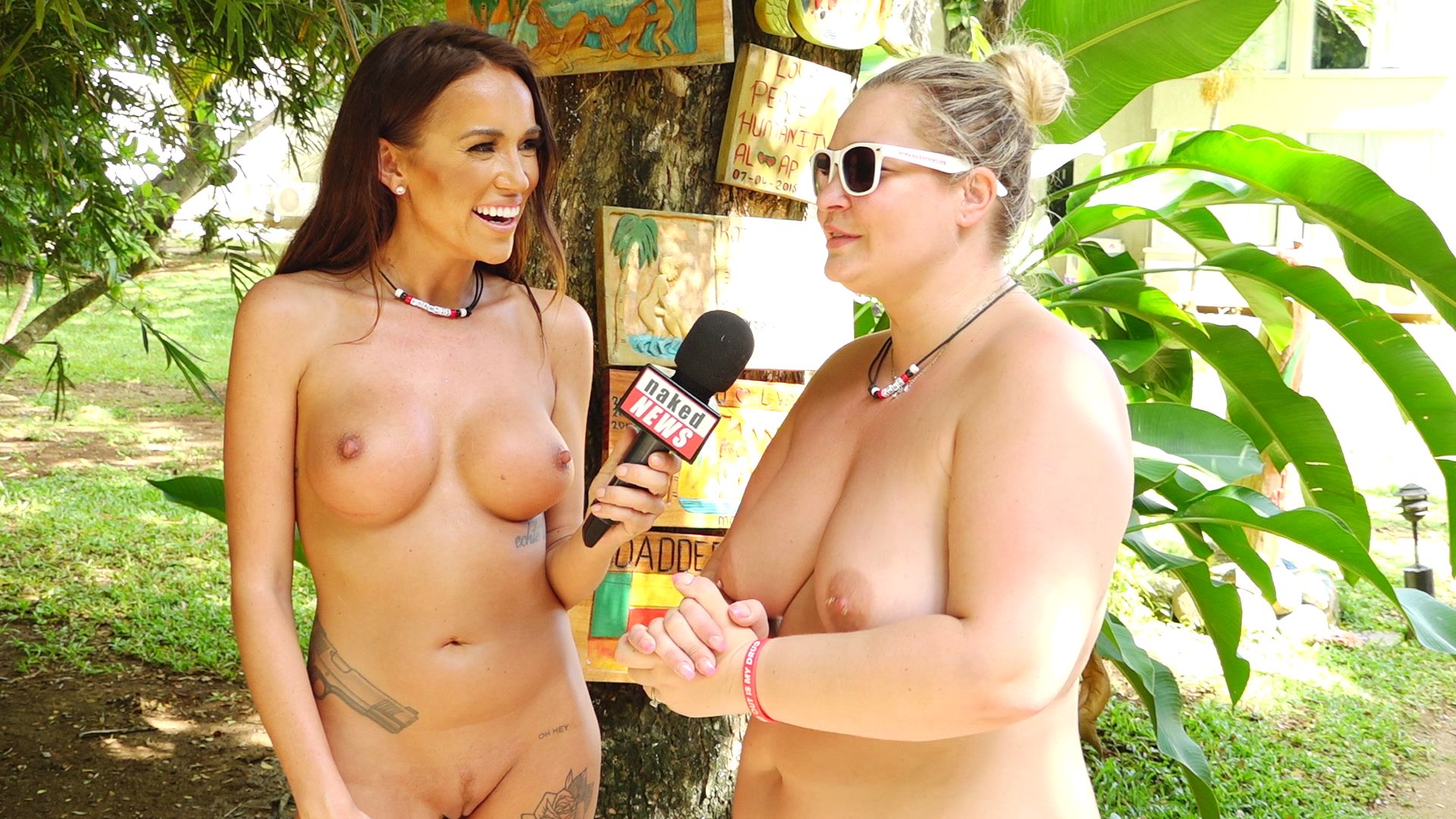 Welcome every, I'm Eila Adams.
And I'm Whitney St. John, and THIS, is Naked news Magazine.
Question for you Whitney, have you ever gone somewhere, like on vacation, and left something behind as a sort of memory that you were there? Well, Hedonism in Jamaica has something that's pretty unique as far as memories go. And I'm not talking about sex with almost strangers!
Which CAN be pretty memorable! And sometimes not…it really depends on who a lot of factors, like….
Veering off topic! We're talking about their MEMORY rocks that people sign when they visit the resort. They're pretty amazing and Frankie's next in Naked News Travels to tell us all about them.