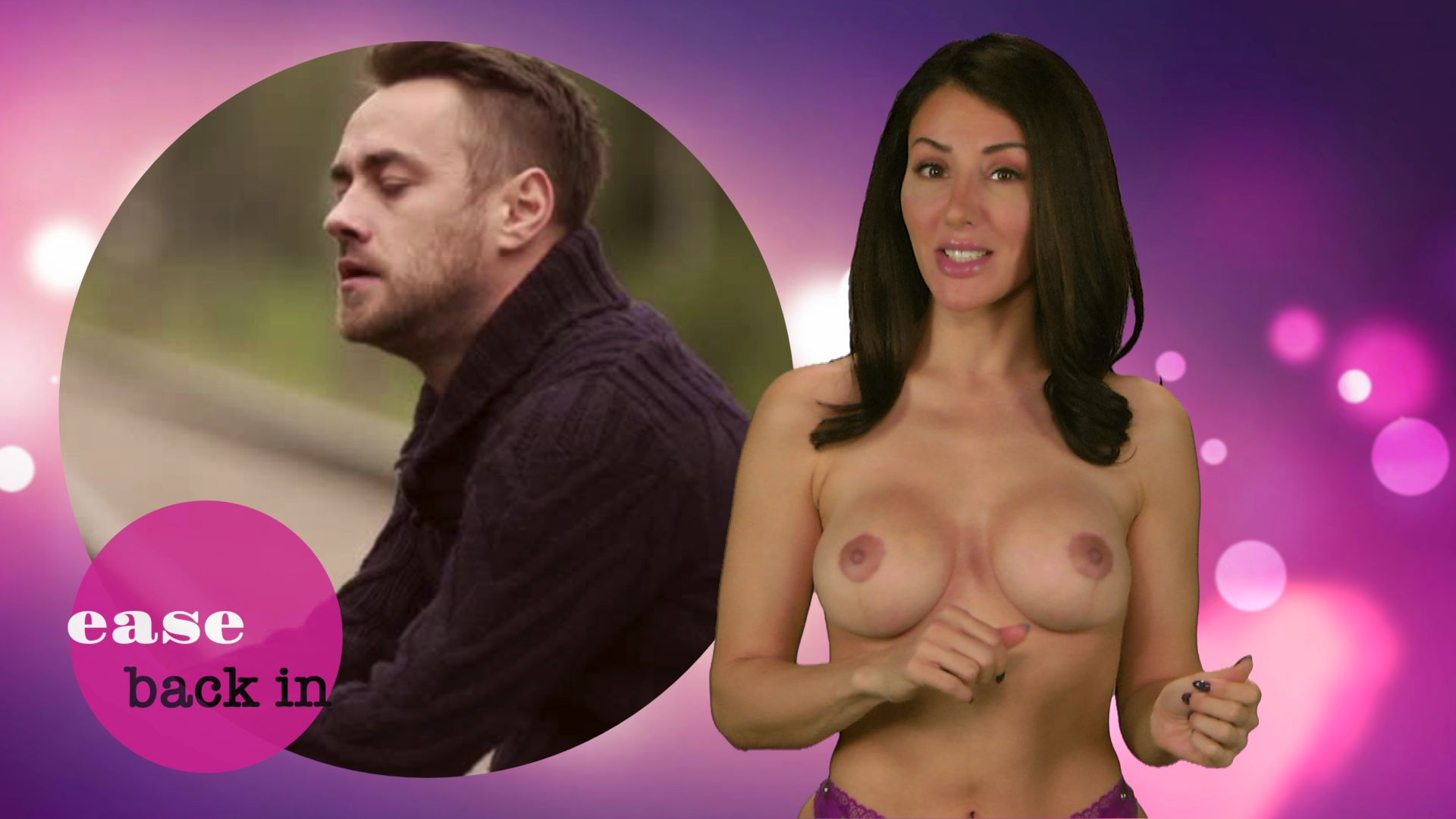 Naked News: Monday November 25, 2019
26 November 2019
Hello, everyone, I'm Isabella Rossini, welcome to Naked News! I hope you all had a wonderful weekend, and we're going to make sure your week gets off to a great start. And what better way to do that than with Laura Desiree, Naked at the Movies! What's shakin', bacon?!
Top of the morning to you Isabella. I've got some good news for the professionally naked. At long last, a directors' guild has put out guidelines for how to do nude and sex scenes!
I guess in this day and age of the Me Too movement, this was inevitable.
Yes but either way, I think some guidelines for this type of content were overdue. And big props to the UK for getting it done first. I'll take it from here Isabella.
Welcome folks, Directors UK, the nation's professional association for screen directors, consulted with writers, producers, performers, and other industry pros, and put together the 'Directing Nudity & Simulated Sex' guidelines! These cover a wide range of activities, including shot planning to conform to contracts and preparing for scenes that involve sexual violence, and of course the all-important rehearsal techniques. Given the high stakes for artists AND studios, this makes total sense.
Pom Klementieff has had crazy adventures with the Guardians of the Galaxy… but she's about to go on a Mission: Impossible… or two! Writer-director Christopher McQuarrie announced the actress best known for playing Mantis was joining HIS franchise via Instagram. He posted a tagged picture with the caption "How do you say femme fatale in French? #MI78." That hashtag refers to the fact the seventh and eighth Mission: Impossible movies are being shot back-to-back… so hopefully Pom's in both!
Halle Berry is filming a mixed martial arts movie called Bruised… and apparently, she lived up to the title! Production had to be delayed after the actress injured herself during a fight scene. I'd suggest she yell at the director… but that's actually her too, as Bruised is Halle Berry's directing debut! Plus, considering the INTENSE training she's gone through, I'm guessing she won't be out too long!
We've all fallen for Idris Elba… so it makes sense he would star in The Harder They Fall. Don't get your hopes too high, reggae fans. This isn't the sequel to The Harder They Come, but rather a Western being made for Netflix. According to the logline, there's an outlaw whose parents were killed two decades ago by Elba's character, and that varmint Idris has just been released from prison. If you've never seen a Western before, let's just say revenge could be on the menu, and it might be served cold… but with hot lead!
Harrison Ford first made us fall in love with him as an adventurer with a furry sidekick… and it seems he's up to his old tricks. In the recently released trailer for The Call of the Wild, he meets up with a dog named Buck, and it's very clear that this is a man who's found his best friend. Oooh, I really hope they make it! No spoilers, all you people who read! For those of us who waited for the movie, The Call of the Wild is in theaters February 21st. I'm Laura Desiree, and I'll see you next time, Naked at the Movies.
Click On The Image Below To Launch The Video