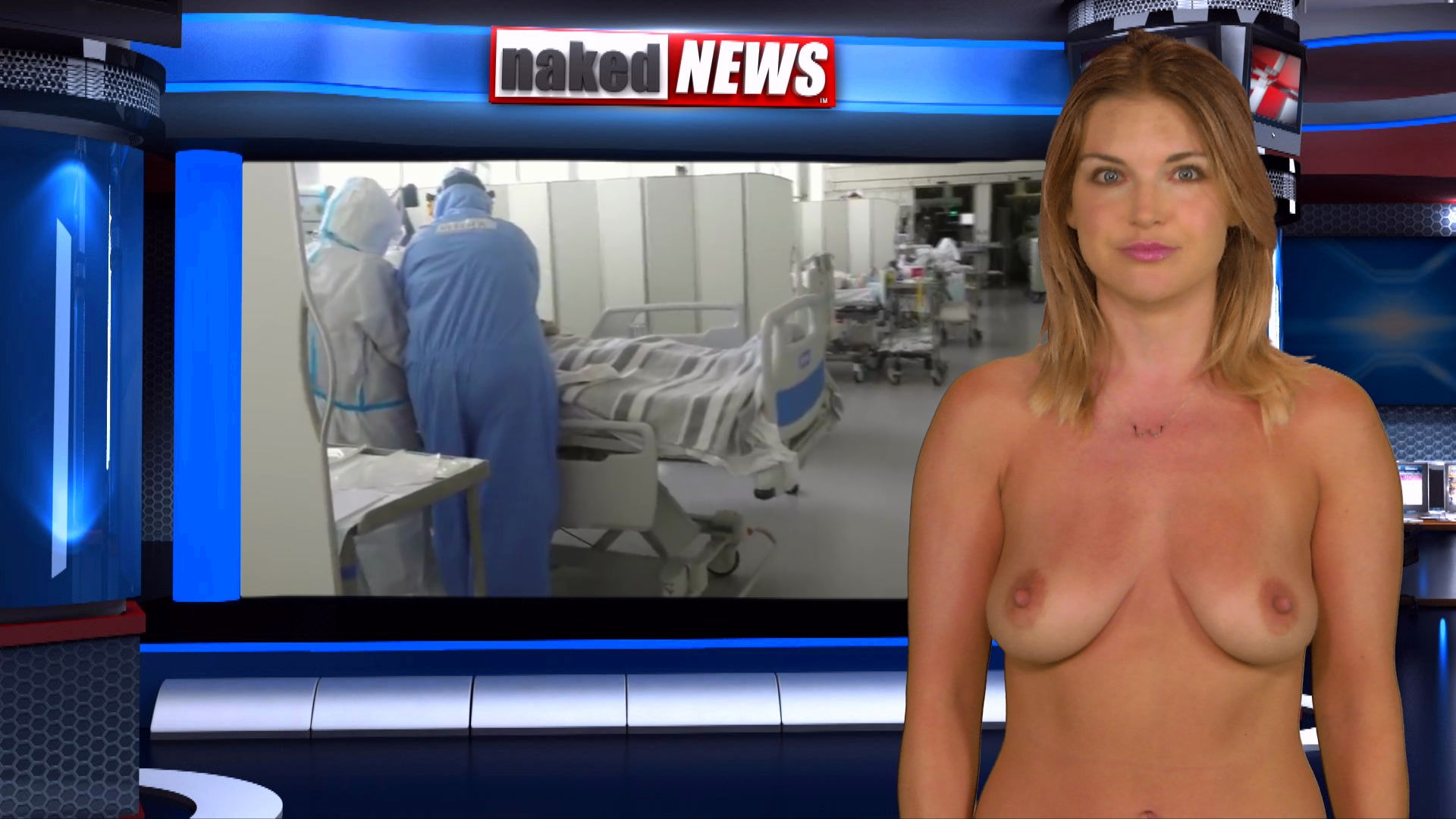 Hello, everyone! Welcome to Naked News, I'm Isabella Rossini! For a while there, it was looking like maybe we were getting on top of the coronavirus, but it seems like every time we relax a little, it bounces right back. That's exactly what's happening in Spain, and it's another major blow to one of the country's biggest industries. Eila's in the newsroom with the story.
Isabella, the Spanish travel and tourism industry is reeling after the UK slapped a fourteen-day quarantine order on ALL arrivals from Spain. The move spurred one major tour operator to scuttle mainland Spanish holidays… and Brits make up nearly a quarter of ALL visitors to the country. The UK made the move after several parts of Spain saw big jumps in coronavirus infections over the past couple of weeks.
Even Ronald McDonald isn't clowning around when it comes to pandemic safety. The burger chain has announced additional safety steps, including that, as of August 1st, ALL guests will have to wear face coverings in their U.S. restaurants. Additionally, they won't be reopening dining rooms for at least another month, and will be installing protective panels in both front and back-of-house areas to keep guests AND employees safer. ba-da-da-da-da they're mask and glovin' it!
And COVID-19 is also being blamed for a coin shortage in the United States. The U.S. Mint is pleading with Americans to put their coins back into circulation. With so few people shopping in cash over the past several months, combined with coin production slowing as the Mint added safety measures, the usual coin flow has been interrupted. And if you're wondering WHY that's a problem, there are two main issues. One is that small retailers are hard-hit by the transaction fees charged by debit and credit card providers on small transactions. And the other Isabella is that stores might not be able to make change for low-income people who need every nickel!
Two very good points Eila. I think it might be time for people to cash in their change jars! We'll check back with you later. As Eila pointed out, businesses like McDonald's are now insisting that customers wear masks, as the coronavirus pandemic continues to rage across the U.S. But not only is there still resistance to mask-wearing, the very idea makes some people furious. Where does that come from? Marina's standing by with some answers!