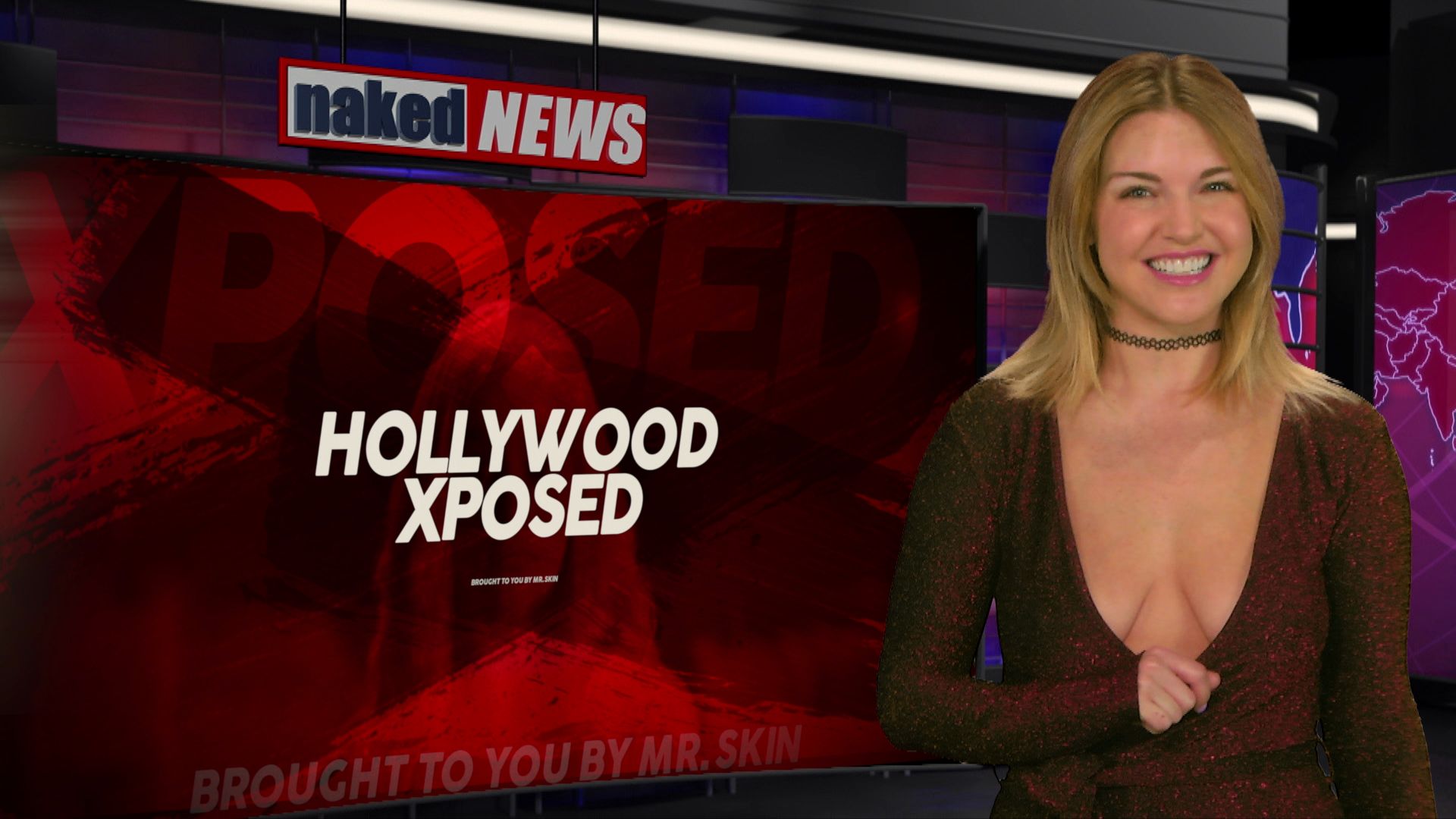 Naked News, Friday March 13, 2020
14 March 2020
Hello, everyone, I'm Shannon Blake, and welcome to this Friday the 13th edition of Naked News… where the only thing scary is how happy I am Krysta's here! Let's dive right in: Which do you generally find hotter: a genuine sex tape… or an acted-out dirty movie? Well, for anyone who likes their on-screen nudity with high production values, you're very much in luck!
Here's Eila with Hollywood Xposed.
It's time for our weekly wrap-up of celebrity nudity, brought to you with the help of our friends at Mr. Skin!
Betty Gilpin is now in theaters with The Hunt… but if her nudity's what you're hunting, away we GLOW! Yes, the Netflix series about ladies' wrestling has a lot of nudity to pin down… but you'll want to spend more than a three-count on Betty's Season Three nude scene! It comes in Episode 4… and I BETTY you'll enjoy it!
Britt Robertson is starring in I Still Believe… but if you ask me, I Still Believe her best role was in Ask Me Anything! In the 2014 drama, Britt plays Katie Kampenfelt, and I recommend getting DAMP AND FELT after watching her sex scene. Despite her name, Britt isn't British… but she sure is Tittish!
Now out on Blu-ray is The Wolf Hour, which had us saying WATTS time is it, Mr. Wolf? It's time to see Naomi Watts naked in a bathtub! And maybe it's just that her character is named JUNE, but I'd say her sunny side is definitely, up!
The Jesus Rolls is now available on demand, and our 'one set of footprints' are heading straight for Audrey Tautou! Now, obviously, the 'Rolls' in the title refers to bowling… but if you're thinking 'bread', you should know Audrey appears as the meat in a post-sex MAN-WICH! And it clearly wasn't a Reuben, because NO DRESSING!
And from the world of TV, the producer of Amazon Prime's ZeroZeroZero is my HeroHeroHero for giving us naked Claudia Pineda in Episode Two! Especially since she looks like she's about to burst… and watching this scene, the feeling might be mutual! Best of all, by the time you realize the scene's not in English, you'll already be a cunning linguist! With thanks again to our friends at Mr. Skin, I'm Eila Adams and that's Hollywood Xposed.