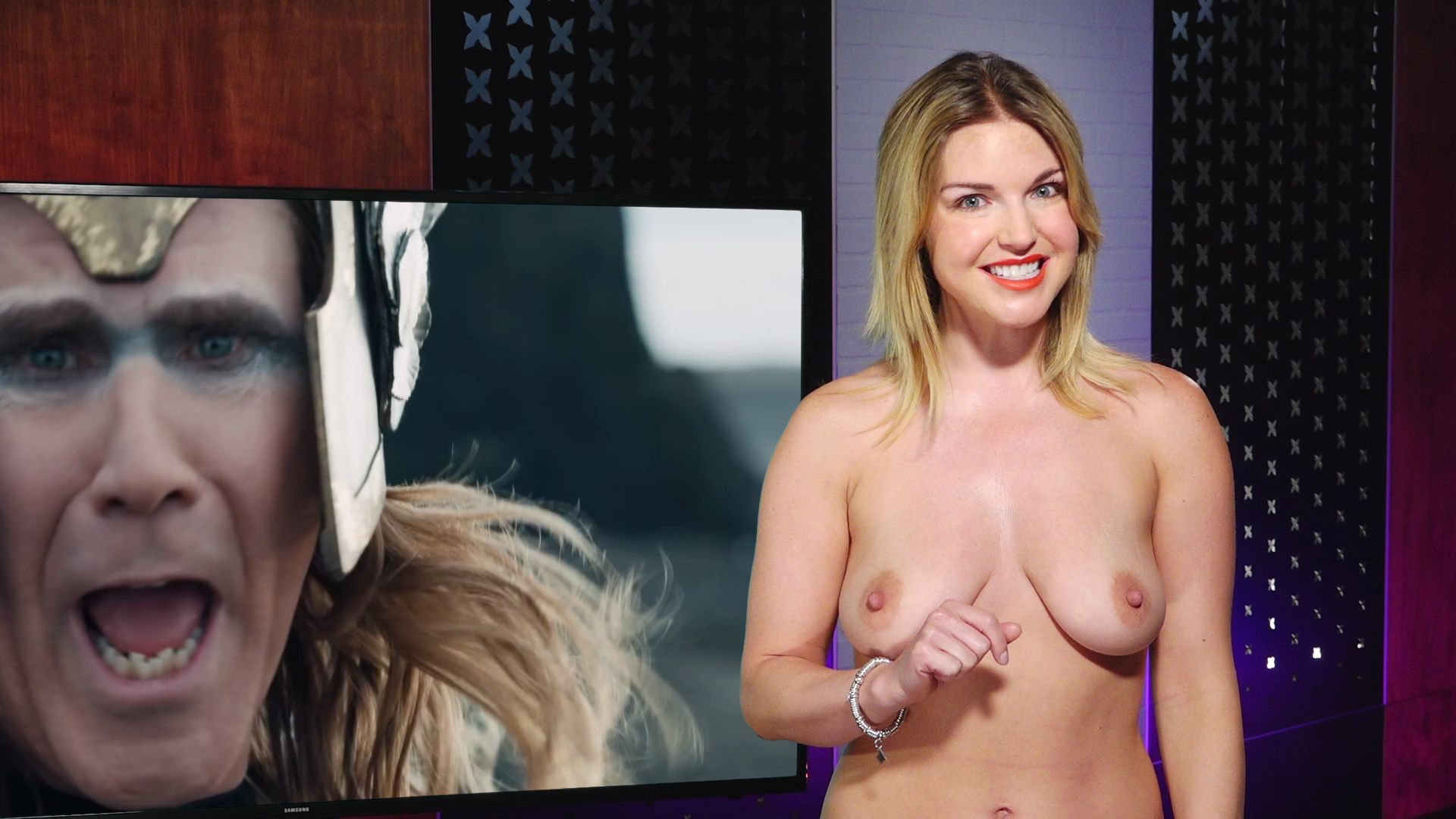 Naked News, Friday June 5, 2020
6 June 2020
Greetings, my beauties, I'm Laura Desiree
And I'm Frankie Kennedy, welcome to Naked News. Okay, Laura, we're here together, which is a BIT of a return to normal. But we've still got a long way to go. How you holding up? Now, I also know you're a BIG movie buff, as well as our resident Queen of Film Festivals! So are you really missing GOING to the movies, or is watching them at home almost as good?
Well, no matter how much YOU may be missing the theatre experience right now, we have to admit Netflix is really doing a great job with their original movies!
Here with the three we're most looking forward to in June is Eila Adams, Naked at the Movies.
The Last Days of American Crime is based on a graphic novel, which might explain why it's so over the top, in the best way possible. The basic story is this: the American government is about to broadcast a signal that'll stop anyone who knowingly tries to commit an illegal act. That's the ticking clock that a career criminal, a gangster and a hacker are trying to beat for a big score… and without spoiling for you whether they succeed or not, I'll just say they have a hell of a time trying!
CLIP-
I'm sure wiser people than me could explain why we love movies about criminal capers so much. All I know is that we do. The Last Days of American Crime is now streaming on Netflix.
Da 5 Bloods is Spike Lee's first film for Netflix… and here's hoping it won't be his last! This war drama follows a group of veterans who return to Vietnam hoping to find their fallen squad leaders remains… as well as maybe some treasure! But as you would expect from a Spike Lee war movie, this isn't some madcap buddy adventure, but rather a film that cuts deeper, both emotionally and politically.
Consider yourself warned: Da 5 Bloods is a little over two-and-a-half hours long! But when you find the time to commit, it'll be well worth it. Da 5 Bloods begins streaming on Netflix on June 12th.
Will Ferrell has made a movie called 'Eurovision Song Contest: The Story of Fire Saga". That's probably all I need to say. But since we've got time, I'll also tell you that he and Rachel McAdams star as Lars Erickssong and Sigrit Ericksdottir, the Icelandic team in this parody version of the famed song contest set in 1972. Should be hilarious, and if nothing else, we know there's a major earworm called Volcano Man!
Seeing as how the ACTUAL Eurovision Song Contest is cancelled this year, this movie has big shoes to fill… and I can't wait to see how it fills them. Eurovision Song Contest: The Story of Fire Saga premieres on Netflix on June 26th. I'm Eila Adams, and I'll see you next time, Naked at the Movies.
Video Streaming & Download Options