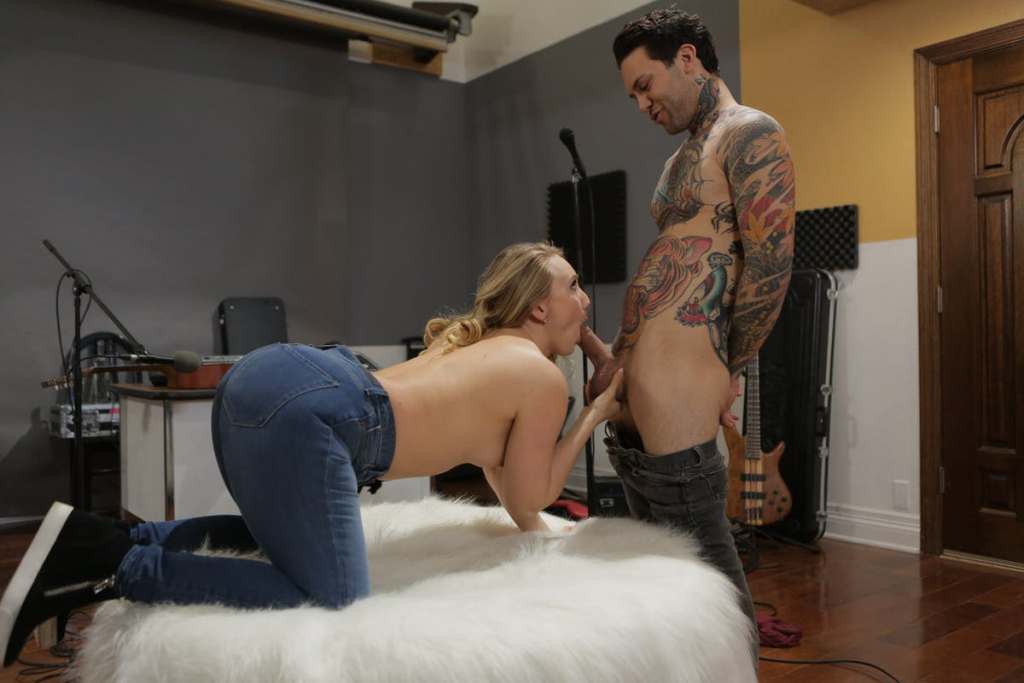 Directed by: Jacky St James
Cast: AJ Alexander, Jessa Rhodes, Tommy Gunn, Sovereign Syre, Small Hands
Year: 2020
Studio: Sweet Sinner
Starring AJ Applegate, Jessa Rhodes, Tommy Gunn, Sovereign Syre and Small Hands, Sweet Sinner's latest feature film My Boyfriend's Son tells the story of young and beautiful AJ who finds herself caught up in a love affair with famous rock legend Tommy and his charming son Adam.
Desperate to rid herself of her feelings for Adam, Aj tries to set him up with her friend Jessa which only sparks the flames of the father-son rivalry. Things get out of control when Tommy's vicious ex Sara shows up in LA looking for trouble. AJ has to make a choice: starting a serious relationship with a troubled rock legend or taking a chance with her boyfriends son?