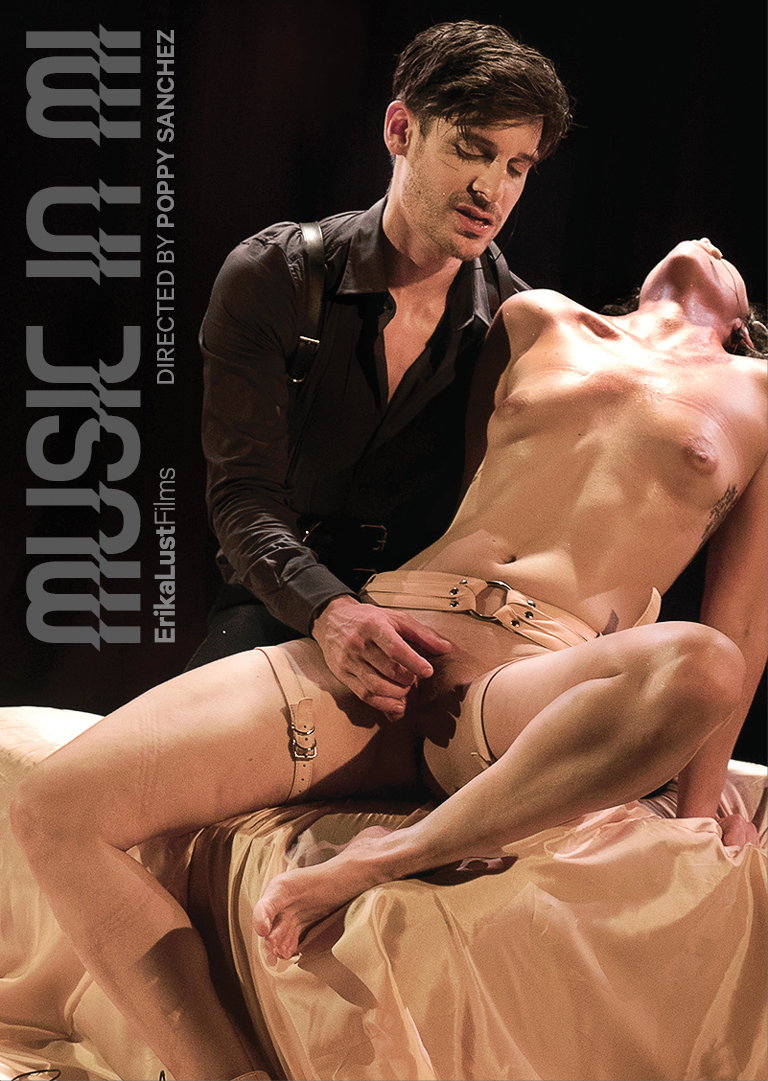 XConfessions by Erika Lust, Music in Mi
8 June 2021
Director: Poppy Sanchez
Performers: Parker Marx, Lemon
How would your pleasure sound if it was transformed into music?
"I love experimental music, I love seeing how all the musicians play with all those objects, how they caress, hit, whisper, scream, agitate them…
I love seeing how they can create a sound from any gadget they have in hand, how they manipulate them and pamper them at the same time. Sordid sounds come out, sounds that can leave you deaf and they raise you to a state of unthinkable ecstasy, other sweet sounds, where you close your eyes and are transported to your bed. More than once I've told my friends who've joined me at the concerts "I would love to have those musicians at home and listen to them while I fuck"…
All this made me think, how would my body sound? The touch of it? And if we play harder? If we play with BDSM, how would the intensity transform? What would happen if I was an object, dominated and treated like one?
… How would it be if someone explored my body in all the possible ways and at the same time have an experimental musician modify the sound live from two sweaty bodies with a thirst for games?
Every time I imagine it, a part of me gets wet." — By Princesa de Limön
Erika's comment: "Scientists have proven that music and sex stimulate the same part of the brain. Poppy Sanchez is taking this statement to the next level. I wish I could have seen this as a live performance. Such a turn on!!"