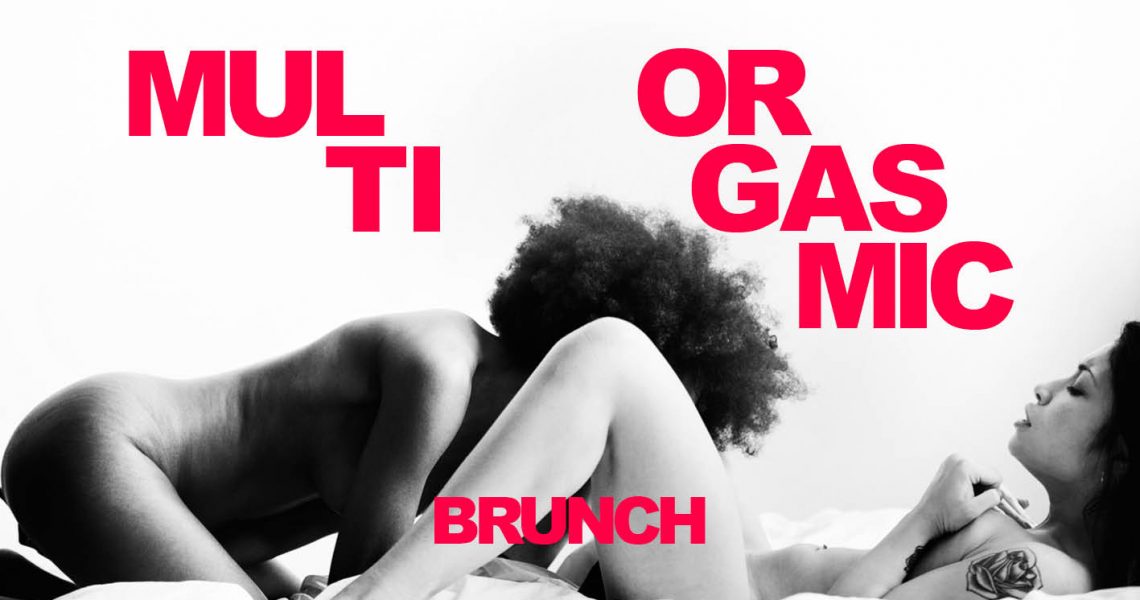 XConfessions by Erika Lust, Multiorgasmic Brunch
28 July 2021
Director Erika Lust
Performers Luna Corazón, Rina Ellis, Reed Amber, Florence Barkway
An explosive exploration of the possibilities for female pleasure; where the orgasms just never end.
I've watched a lot of porn (maybe too much) and believe me, I think I can tell the difference between fake mainstream acting and real pleasure, like in your films.
The problem is when I have sex, I'm constantly paranoid about whether my partners are faking it or not…
How are you supposed to tell? I've heard that people overact sometimes for effect. And that you can tell by the flush of colour in the skin due to the rush of blood. All my female friends admit to faking it and I don't have a problem with it… But I want to make sure my partners never forget the orgasms I give them, so I need to know they're real.
Girls in porn seem to be able to come two or three times! So my question to you Erika –
Are multiorgasms false or true?
And more importantly, how do I make them happen?? — By A_guy_who_isn't_sure…
Erika's comment
Are multiorgasms a real thing? Of course they are! Don't worry, A_guy_who_isn't_sure…, XC is here to teach you a thing or two about women 😉 this was one of the most fun shoots yet – the women of ComeCurious are smart, funny and downright sexy! They were the perfect people to invite to brunch and discuss this subject with our two fab performers – Rina, who is a newcomer to XC, and Luna, who I was super pleased to invite back for another film. Enjoy not one, not two but countless orgasms…!