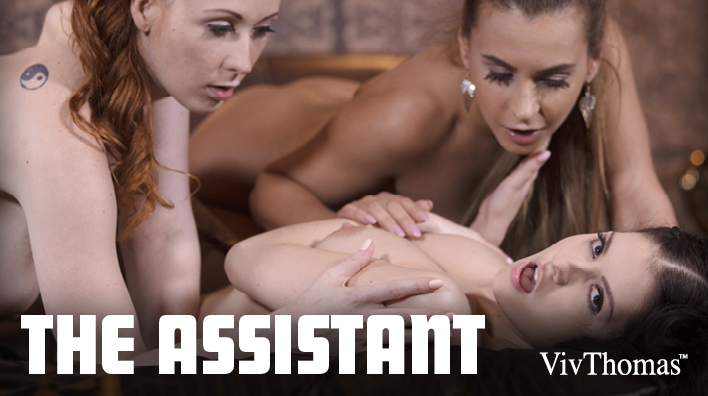 LustCinema: The Assistant
17 November 2020
Directed by: Sandra Shine
Cast: Dorothy Black, Isabella Lui, Rebecca Volpetti
Year: 2020
From the very first moment of the job interview it is evident that Rebecca will not be hired for her qualifications in the office but for keeping her bosses happy in another way. Even before she starts the position both of them fantasise about their new subordinate and therefor it is no surprise that Dorothy does not even last a day until Rebecca seduces her on the office table. Isabella does not get left out either and after both of them secretly hook up with their assistant they decide to share her in a hot threesome for Isabella's birthday.