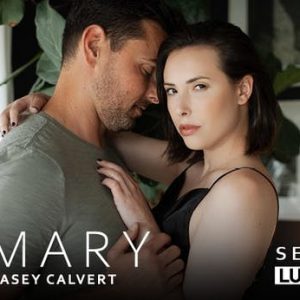 Directed by: Casey Calvert
Cast: Casey Calvert, Derrick Pierce, Small Hands, Dante Colle, Kira Noir, Ana Foxxx, Victoria Voxxx, April O´Neill, Cam Damage
Episodes: 6
Seasons: 2
Year: 2021
Season 2 of the Lust Cinema Original series Primary is here. If you loved the first season of Casey Calvert's series about open relationships and alternative ways of loving, then you'll be sure to love this. From threesomes to heartbreak and everything in between, this explicit adult series follows the trials and tribulations of non monogamy.
Starring Casey Calvert herself, Victoria Voxxx, Kira Noir, Ana Foxxx, Derrik Pierce, and Cam Damage, this is not the typical portrayal of open relationships that you may have come to expect. It's rare to discover a series that not only realistically reflects but affirms alternative relationship styles but Casey does just that. The series also touches on gender identity and gender politics making it an educational experience aswell as an entertaining one.
Primary season 2 is erotic, cinematic, realistic and diverse: it's an adult drama that follows a range of interconnecting relationships with more characters, more love, more drama, and more sex than ever before.