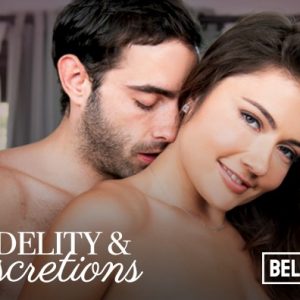 Directed by: Jacky St James
Cast: Adria Rae, Cherie DeVille, Damon Dice, Charles Dera, Jake Adams, Emily Willis, Scarlit Scandal, Quinton James
Oh, the sweet taste of infidelity — you know you're not supposed to do it but that only makes you want to do it even more. Whether it's an old friend, your older boss, or your best friend's partner, this erotic movie by director Jacky St. James will inspire you to go out there and get what you're lusting for. Watch and learn from adult performers Emily Willis, Cherie DeVille, Adria Rae and Scarlit Scandal as they control of their sexuality and their desires.Content warning: This movie contains a depiction of "break up sex" that may be triggering for people who have experienced sexual violence.