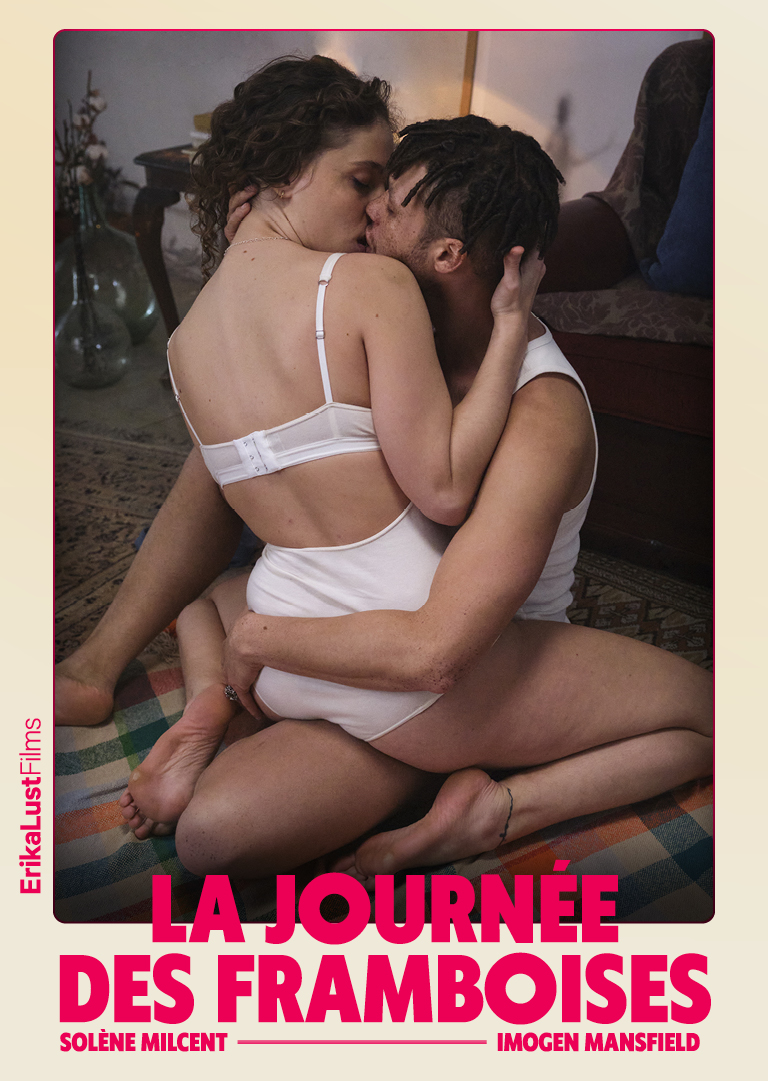 La Journée des Framboises Porn movie details
Length: 16 mins
Director: Solene and Imogen
Performers: Oja Kay , Sofia Laone
Photographer: Pau Martinez
Tags: Food Lovers , Oral Sex , Vintage , Orgasm , Sensual , Very French , Heterosexual
Based on La journee de les framboisses a confession by Reinette&Mirabelle
Welcome to the café where dreamers go. Love—and sex—at first sight can never go wrong.
Gabriel spent every morning writing and drawing in the café beside his place, quietly observing the others around him. One day, there was a girl he had never seen before, with curly hair and an analog camera. She took a photograph of him, but he pretended not to notice. He followed her outside and invited her to an indoor picnic where raspberries were an essential ingredient on the menu. This dreamy Amélie-inspired French movie portrays the delight and excitement of a first-time rendezvous.
ERIKA'S COMMENT ABOUT LA JOURNÉE DES FRAMBOISES
I can't help but think this is the erotic version of Amélie. The ultimate French secret rendezvous—dreamy, delicate, and sensual. I love it!
Streaming and Download Video From DoodStream