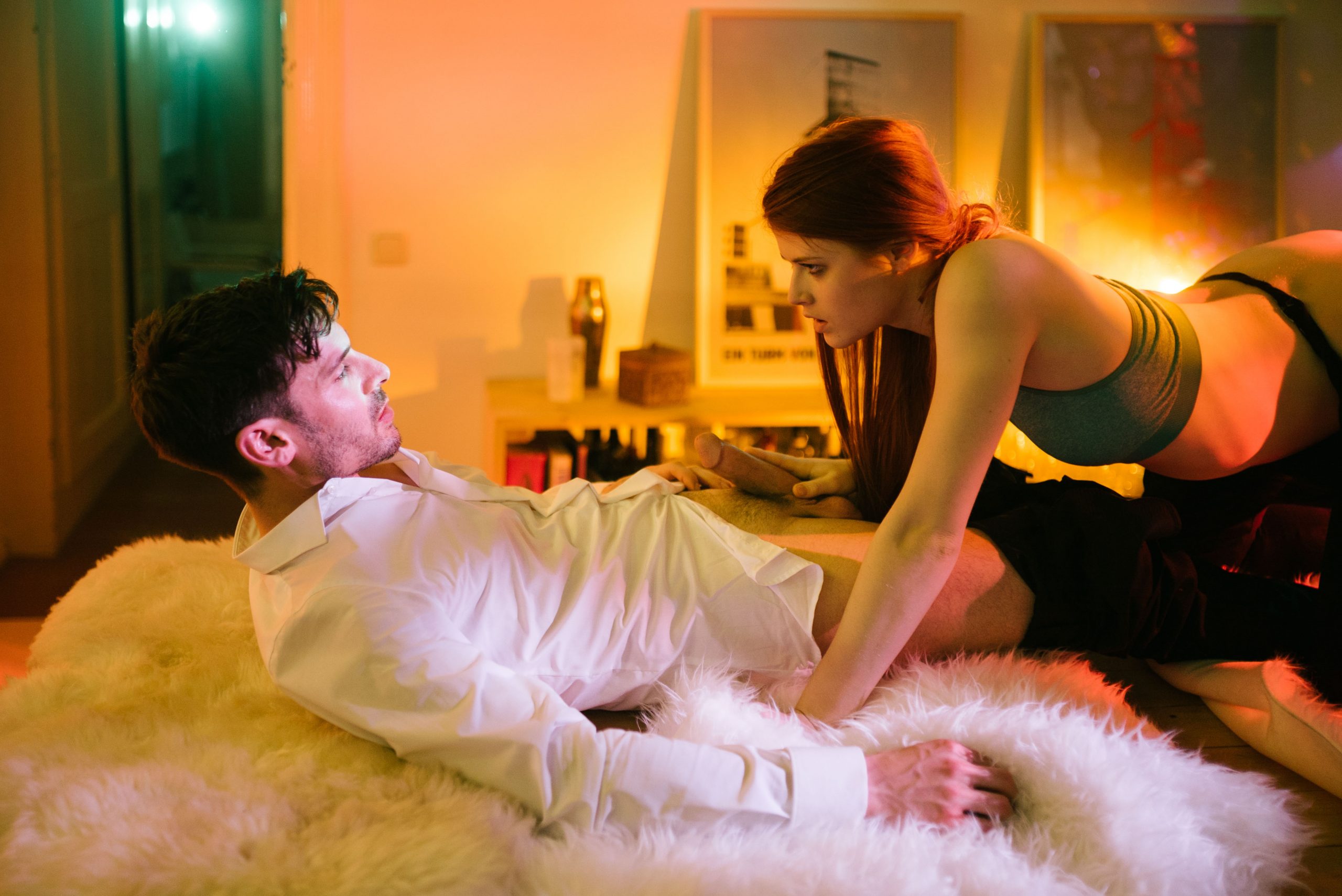 Director Hunter S Johnson
Performers Parker Marx, Lucy Huxley
Have you ever played with fire?
"She knows that she has absolute power over me and she loves reminding me of it. If she tells him, I'll most likely lose my job. Just once, I'd like to control her. I want to be in charge for once. I want to make her beg me for more only to walk straight into my stupid boss' office after I fuck her and tell him that I've been screwing his wife. But I probably won't. How could I? I don't fully understand why I can't just stop this, but I am writing this as I am sitting in my car, two streets away from their house. I am waiting for him to leave for his 3:30 O'clock appointment. I can't help it..this fucked up situation really gets me off." — By dexterwoozy
Erika's comment: "You probably remember Hunter S. Johnson as the lead actor in my movie 'Men in Kilts'. Now Hunter decided to move behind the camera for the first time for XConfessions as the director of Hunger – Who's in Charge.
Hunger is all about the thrill of putting yourself in a potentially harmful situation, the eroticism in tasting the fruit of the forbidden, even though that fruit might have a bitter taste. Watch Lucy and Parker get caught up in a dangerous affair they just can't seem to stop."