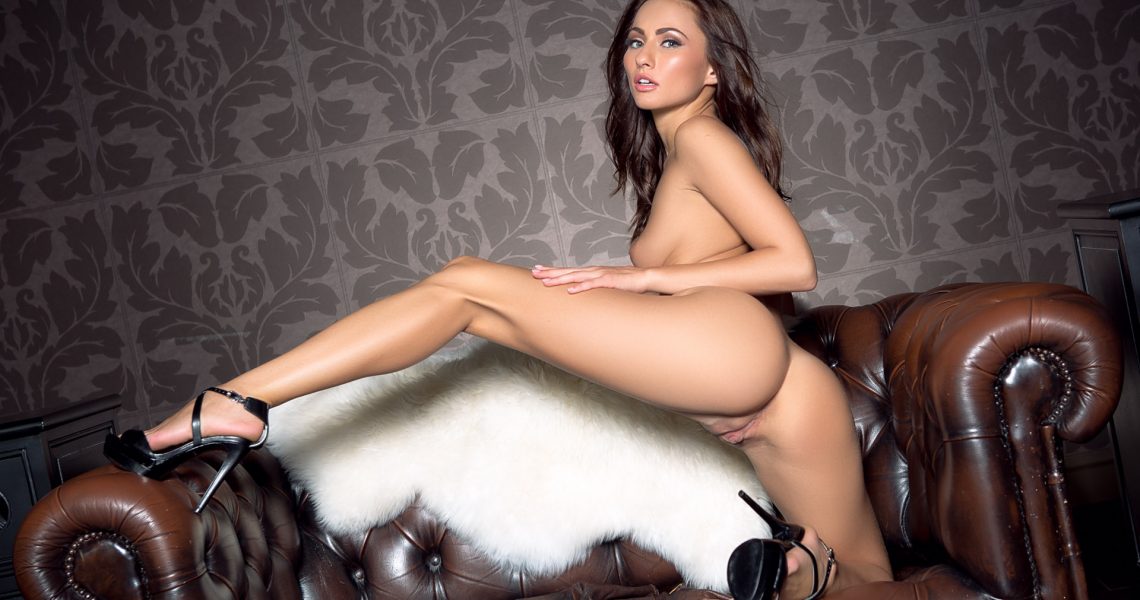 Happy Birthday Michaela!
24 May 2021
Michaela Isizzu in Perfection – August 22, 2014
Michaela Isizzu is your Cybergirl of the Month for August 2014, and she's sheer perfection in this set from photographer Cassandra Keyes. If you think you've seen every side of Michaela, think again – seen here in little more than a satin bra and panties, this is Miss Isizzu at her most beauti ful, and more importantly, her most naked. As she strips down for the camera, she flashes her dazzling smile, and let's just say that there's a whole lot more where that came from. "I don't wear anything to bed," she says demurely. "I like to be spontaneous, so I sleep naked." Forget spontaneity, this is sensuality at its finest – and don't thank us, thank Michaela.