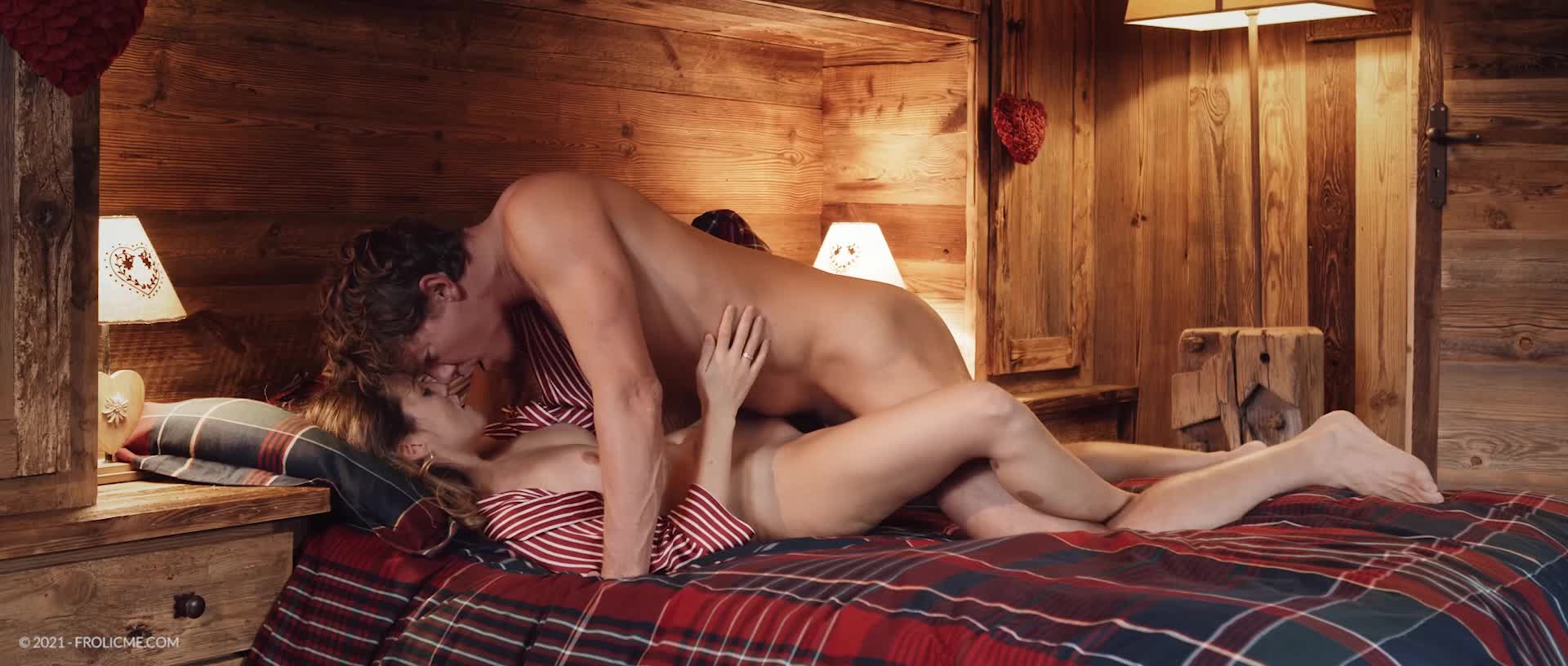 It's that time of year when we want to celebrate with our loved ones and share intimate moments of pleasure as we do in this natural sensual lovemaking sex video featuring our loving couple Natty and Ricky.
Why not settle in, take some time to reconnect to yourself or your partner and get in the mood for some tender yet sexy moments of your own. Giving time to yourself is a luxury at these busy holiday times that we often forget about – but sexual and orgasmic pleasure is truly the ultimate gift to give yourself and your lover. You really ought to treat yourself!
Can you imagine escaping it all to your very own secret log cabin where you can get cosy in your brushed cotton jammies and feather duvet? We bring these moments direct to your screen so you can experience hassle-free travel from the luxury and comfort of your own home. What a treat to be cocooned in winter festivities with sex at the top of the Christmas list! We absolutely love this depiction of natural sensual lovemaking combined with joyful laughter to show sex can be cosy, fun and intimate as well as hot as hell. So why not climb under those blankets and nestle down ready for some holiday action…
Watching films of couples fucking can enhance your libido and get you in the mood to cast off those stresses and start feeding yourself the attention you so deserve. Let the scenes of Ricky and Natty sharing and indulging in each other's bodies turn you on and give yourself the gift of natural sensual lovemaking.
It really is the most natural thing in the world to connect with your body in a sexual way whether alone or with a lover, so get yourself comfortable, reach for your lover or favorite sex toy, and go ahead and press play on this wonderful sexy erotic porn movie…