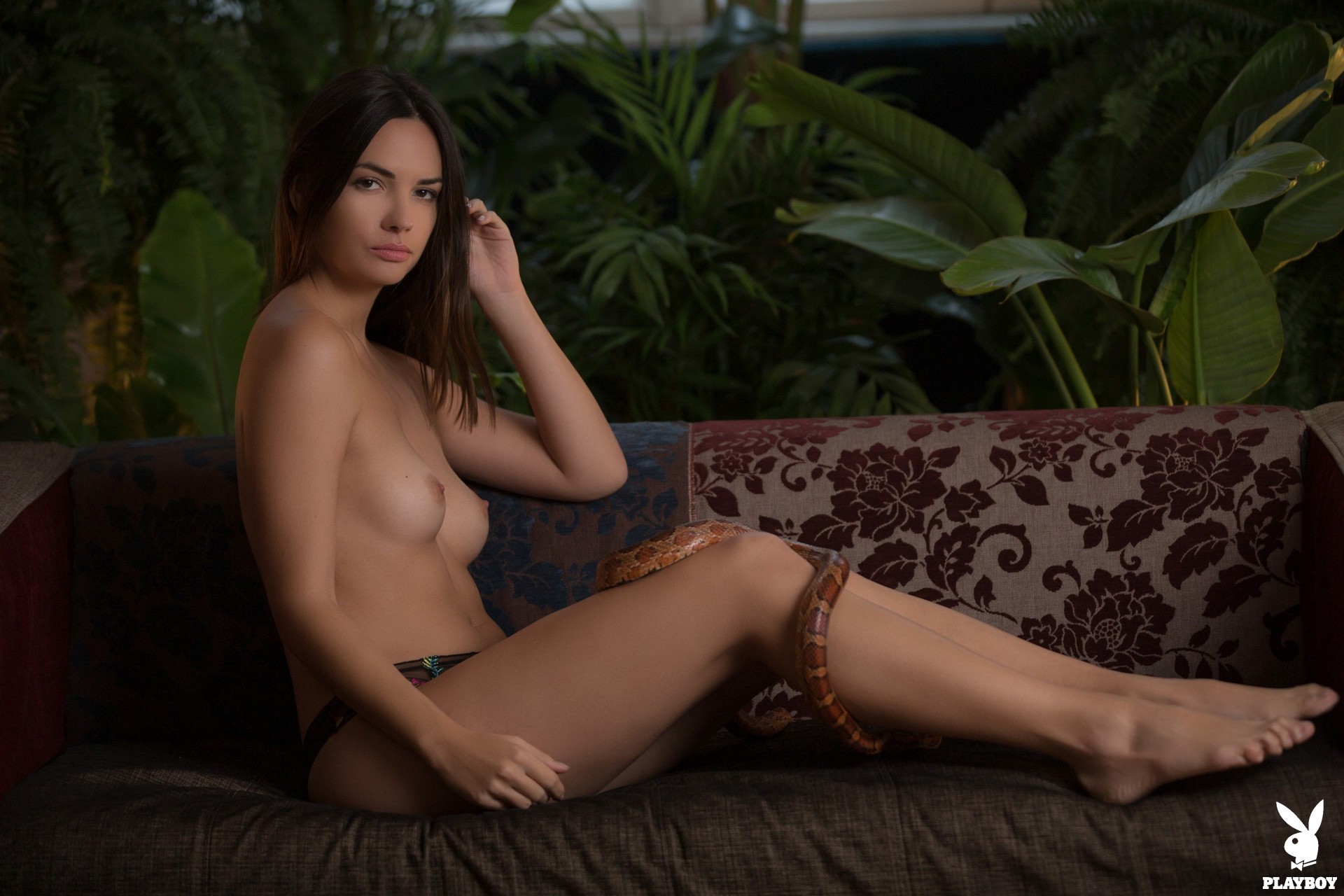 Flora Garai in Sweet Charmer – Playboy Plus
11 March 2020
Flora Garai will charm her way into your heart with this sexy and sweet pictorial from the photographer, David Merenyi.
Dressed in a floral blouse and button down skirt, Flora is so excited to be here on set. In a green room of sorts, Flora gets more than comfortable as she undresses for all her soon-to-be Playboy Plus fans.
"I started modeling eight years ago [for] traveling and adventures," says this free-spirt. "I first heard about Playboy when I was a teenager. My shoot was fun — being a Playboy model is a privilege," she gushes. Already nude, the beautiful, Flora shows off her all-natural figure with ease. "How do I feel about posing nude? I feel confident," she beams. Soon enough, Flora brings out a friend on set, and the rest is a total sexy surprise, right here, only on Playboy Plus!