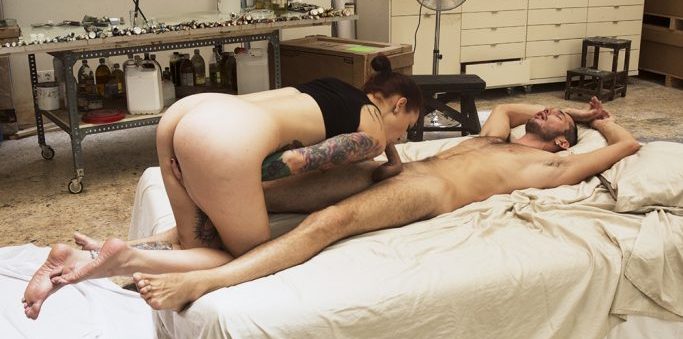 XConfessions by Erika Lust, Dacrifilia
14 April 2021
Director: Erika Lust
Performers: Silvia Rubi, Maximilian Gamberro
Based on Dacrifilia a confession by Valentina_Zhivka
An artist brings a man to tears to fulfil her fetish – dacryphilia.
Dacryphilia means feeling sexually aroused by someone else's tears. Silvia Rubi plays a visual artist whose work goes hand-in-hand with her fetish. Due to research she´s working on, she interviews Maximilian Gambero and smoothly directs the talk in order to bring him into the tears he's trying to hold.
Erika's comment
Mixing tears & sex: something so common in our private lives, but rarely seen onscreen. Come check one of XC's more intense films, about a fetish that's a mystery on its own!