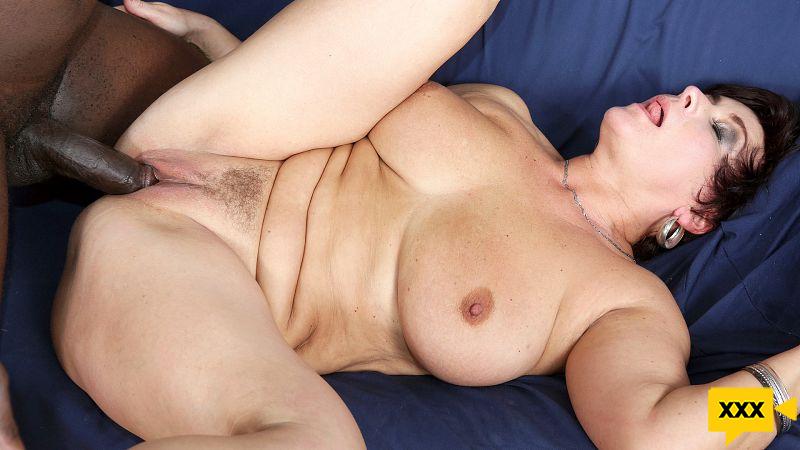 50 Plus Milfs – Jessica Hot – Big-titted MILF hairdresser sucks and fucks
13 March 2021
You can file this scene under "All Action, No Talk." The action is with Jessica Hot, a 52-year-old mom and divorcee from the Czech Republic. She starts by taking off her dress. Underneath, she's wearing a bra that nicely displays her big tits and panties. She gets naked, and she's not alone for long when Joe shows up, also totally naked. So what's a hot MILF like Jessica to do? Suck and fuck that big cock, that's what…
"I'm a hairdresser, so I decided to do porn to have some fun," Jessica said.
We asked Jessica if she gets a lot of attention because of her chest.
"Yes," she said, "and I like it!"
Jessica's sexual fantasy is to have two guys at the same time. She loves getting fucked from behind. She once had sex in a shopping mall. And she's totally a man's woman.
"I don't like girls," she said.
But she definitely loves cock.