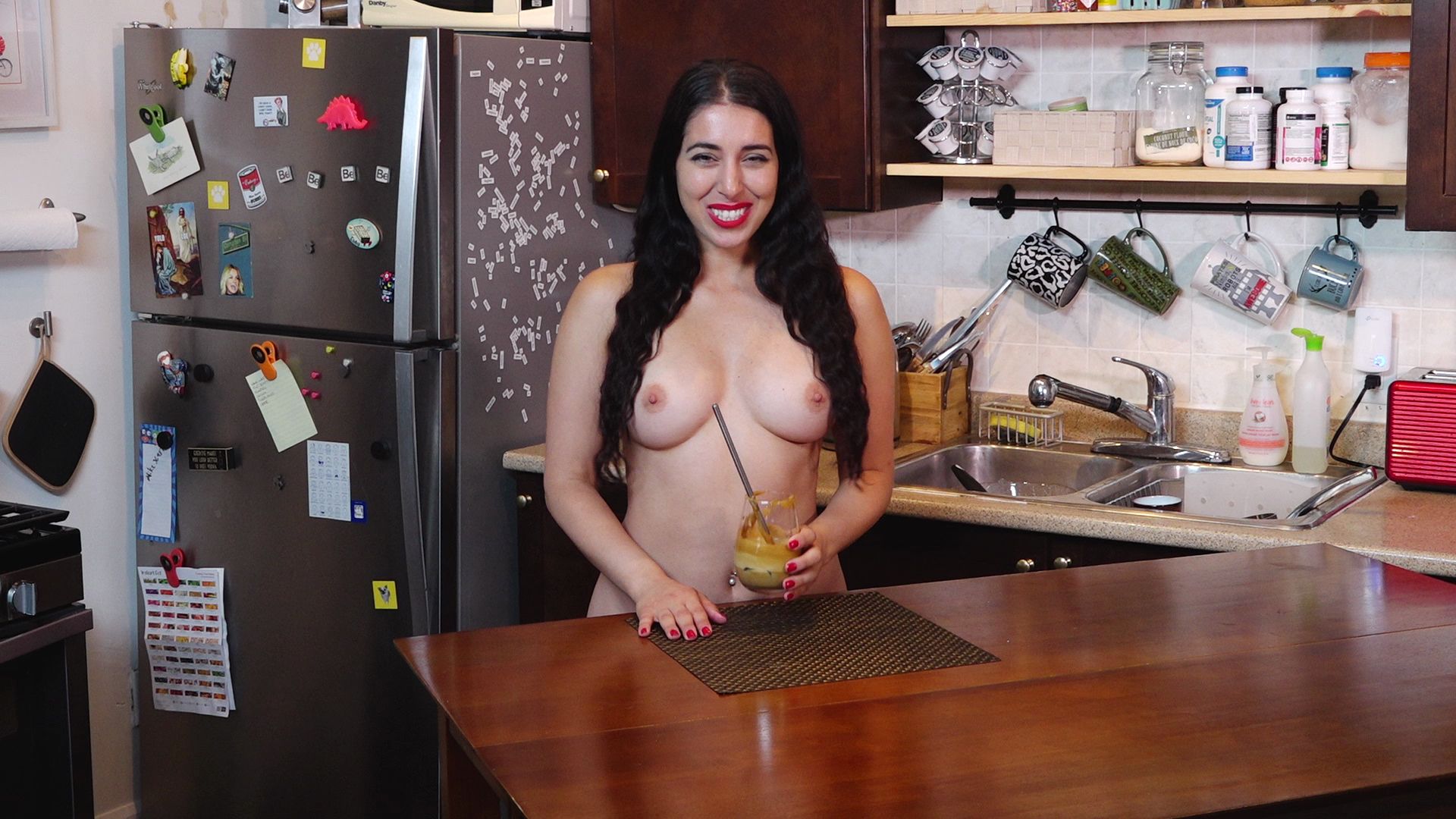 I'm Marina Valmont.
And I'm Frankie Kennedy, welcome to Naked News Magazine.
It's another gorgeous day to be naked on a beach don't you think!
Every day's a good day to be naked, ESPECIALLY on the beach!
Hear hear! Frankie, how are you around the kitchen, are you much of a cook? Well, someone else who enjoys cooking is Isabella Rossini and today's she's in the kitchen, testing out a few simple hacks.
Like an easy way to peel garlic and how to get the shell off a hard boiled egg, in no time flat! Let's see how she does.