Naked News – Wednesday September 25, 2019
You're watching Naked News, I'm Laura Desiree.
And I'm Marianne, welcome to the show.
Question for you Marianne, do you consider yourself a techie at all? Well to kick things off today, Shannon's standing by with stories about software, hardware… and something that sounds like science-fiction!
Microsoft wants you to update your Internet Explorer and Windows Defender, post-haste! The company has issued emergency patches for the web browser and anti-virus software, citing serious vulnerabilities. The Internet Explorer flaw could allow hackers to "gain the same user rights as the current user", and the security update needs to be installed manually. So get on that… or, you know, join the 21st century and lose Internet Explorer altogether!
Samsung's much anticipated Galaxy Fold smartphone, is going on sale in the U.S. this Friday! It was SUPPOSED to launch last spring, but those plans were shelved after reviewers reported about how easily the device broke. All is apparently okay now, and the 4-point-6-inch phone, that turns into a 7-point-3-inch tablet, is sure to fly off the shelves. It ain't cheap though – the Galaxy Fold sells for just shy of TWO GRAND!
Facebook already knows everything about you, but it still wants to know more! The social media giant just acquired CTRL-labs, a "neural interface" company that's working on a wristband that can read your mind. Basically, electrical signals sent from your brain to your hand will be decoded and then transmitted directly to your device. SO you can press a button without ACTUALLY pressing a button! Facebook reportedly paid upwards of FIVE HUNDRED MILLION dollars for the company! Is it just me or is Facebook becoming this all encompassing monster? I'll be back shortly with more of today's headlines.
Click The Image Below For Streaming And Download Video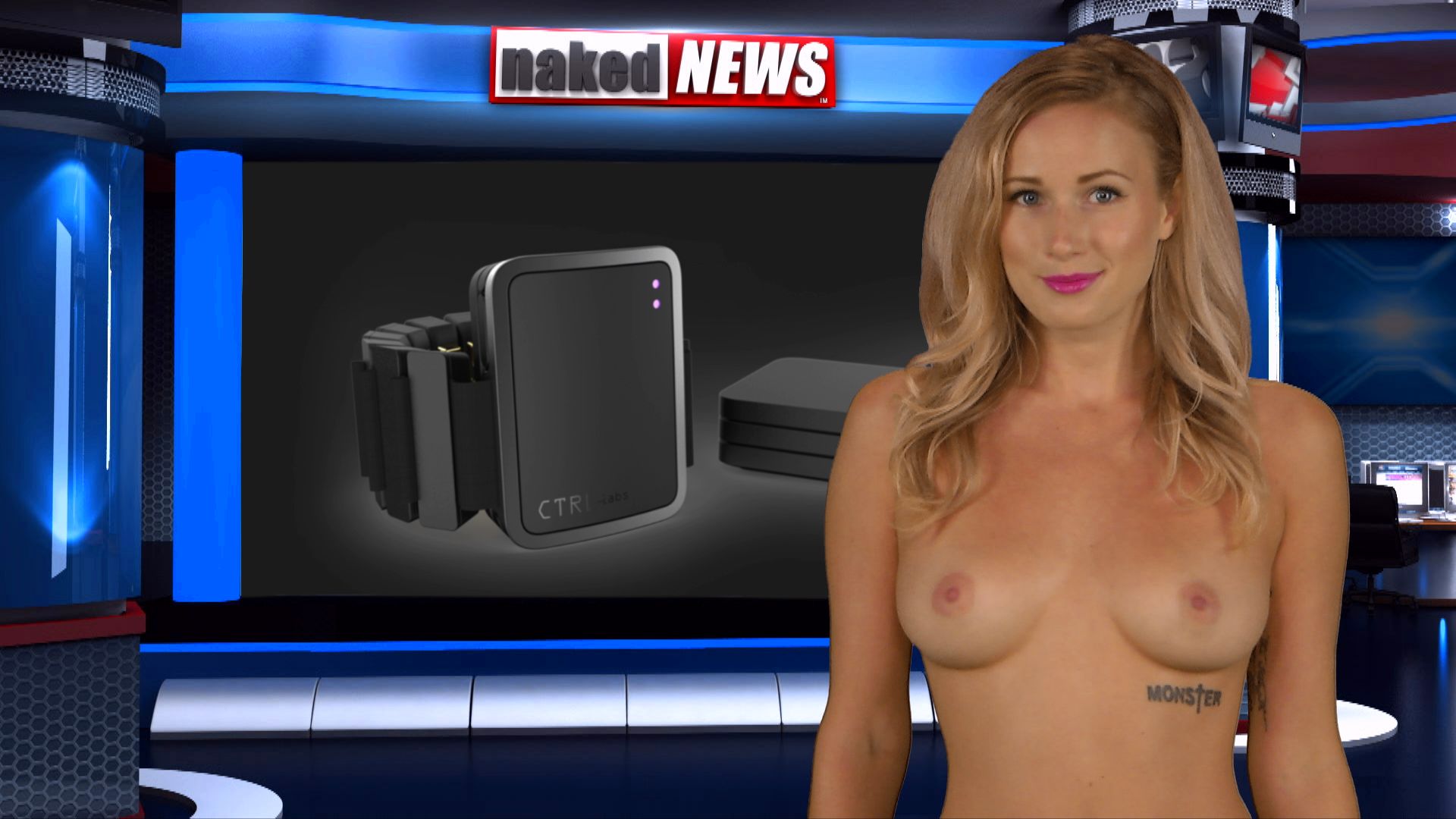 Popular searches to this page
naked news
naked
naked news 2019
naked news