Naked News – Wednesday September 18, 2019
Transcript:
Welcome to our hump day spectacular here at Naked News! I'm Whitney St. John!
And I'm Laura Desiree! Whitney, on social media, do you follow any political accounts or just celebrity accounts? Well, for anyone who wants to be both entertained AND follow some political opinion, may I suggest Mark Ruffalo on Twitter.
Here's Marina to tell you why he's Trending Now.
UK Prime Minister Boris Johnson recently used the Incredible Hulk as a metaphor for getting the country out of Brexit. He said "Hulk always escaped", and "the madder Hulk gets, the stronger Hulk gets". Well, the Hulk himself, Mark Ruffalo, had a thing or two to say about it. His Tweet pointed out that the Hulk was a disaster alone, and worked best with a team – and that he only fights for the good of the whole. Over a hundred and fifty thousand people liked and retweeted that SMASH.
Kanye West's fashion designs have raised an eyebrow or two in the past, but he may have just hit PEAK "WTF" with his new shoes. The Yeezy Mafia Instagram account shared a couple of pics of the upcoming Yeezy Foam Runner shoes and the internet went nuts! Mainly because they look like the hideous love child of Crocs and a spaghetti strainer! Among the THOUSANDS of comments were gems like "These new Yeezys look like Crocs that went to private school" and "These can be y'alls 'activewear' 'dress up' Crocs". Awesome.
We've seen quarterbacks make amazing leaps, run the ball and take awesome hits. But it's not too often you see ALL of those things in a single play! Cue Mississippi State QB Garrett Shrader on 4th and 16 against Kansas State over the weekend. It's the play EVERYONE is talking about. Even with that forward rotation through the air, he was JUST short of a 1st down. Tough luck. Roughly two million people have watched that clip.
A San Diego woman recently shared her unique experience on her Facebook account. Jenna Evans posted that she'd DREAMED that she swallowed her ENGAGEMENT RING to protect it. Well, she woke up, and long story short, she needed an ENDOSCOPY to get the ring back! It's a hell of a story, and it went totally viral with over two HUNDRED thousand reactions, comments and shares.
And now it's time for our Hashtag Follow Me pick of the week! Sofia Resing is further proof that Brazil produces some of the most jaw-droppingly stunning women on the planet. How stunning is she? She was discovered by a modeling agent while at a Halloween party dressed as the GREEN HORNET! When she's not on the runway or at a photoshoot, she loves to travel. And let me tell you, her over 370 thousand followers on Instagram are loving all her bikini pics, and so are we! I'm Marina Valmont and that's what's Trending Now.
Click The Image Below For Streaming And Download Video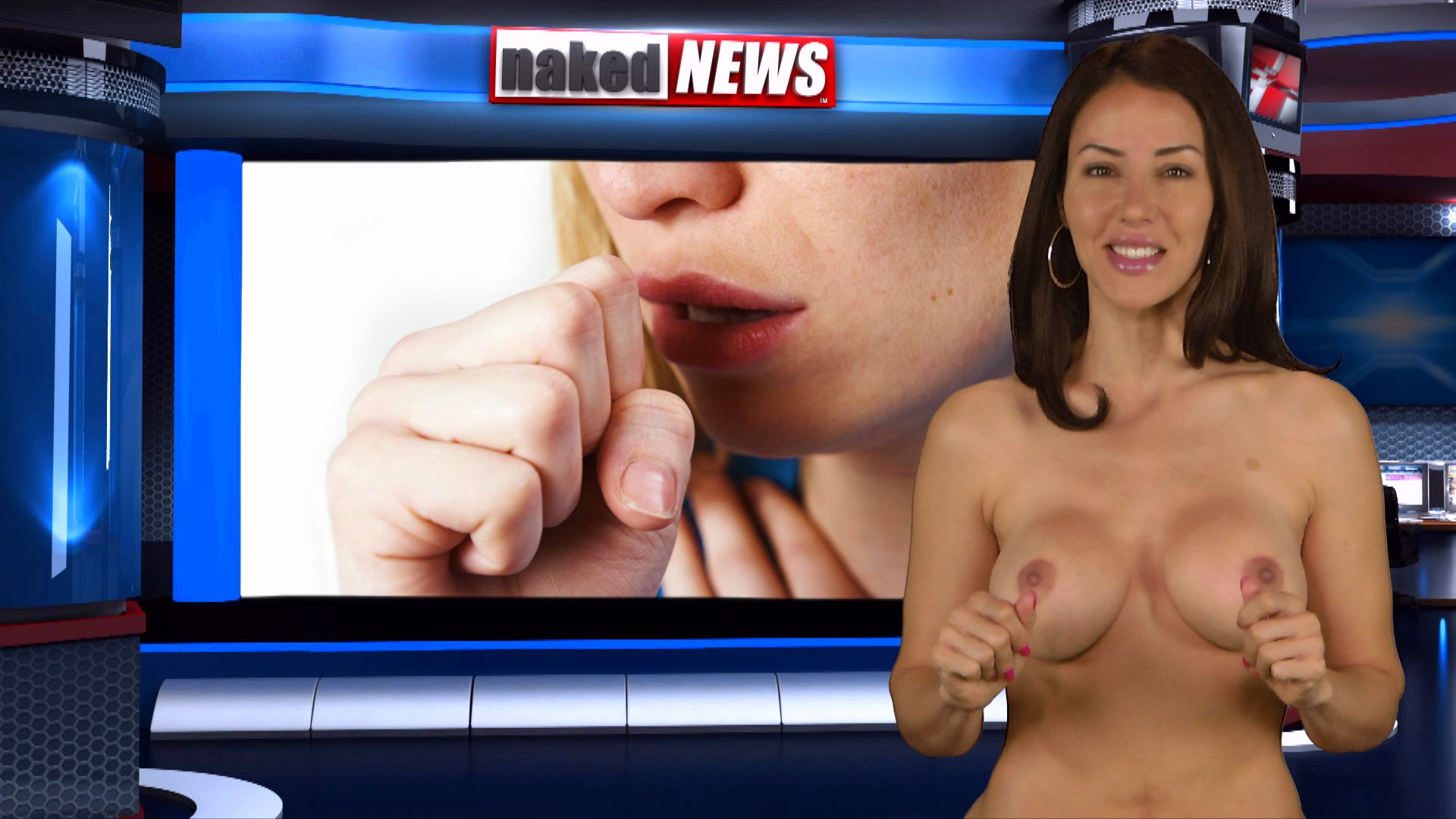 Popular searches to this page
naked news
naked news 2019