Naked News – Wednesday, September 11, 2019
Transcript:
SHE's Madison Banes!
And SHE's Tia Larose!
Welcome to Naked News!
I want to start things off with a question, Maddy. What's your FAVORITE Twitter feud ever?
We can't forget Donald Trump versus Ted Cruz…
Or Donald Trump versus Rosie O'Donnell…
And of course Donald Trump versus Meryl Streep…
I think the President might just be the king of Twitter feuds, and his most RECENT Tweet war might just be the best ever!
It's Trending Now, and Alana Blaire has all the details!
On Twitter this week, we were treated to the POTUS versus the Queen of the Clapback, Chrissy Teigen! When Trump Tweeted referring to Teigen as John Legend's "filthy mouthed wife", it didn't take long for her to respond. And her description of him as a, quote, "pussy ass bitch" took on a life of its own! "Filthy mouthed wife" and "pussy ass bitch" hashtags absolutely blew up the internet!
In case you've been under a big vegetarian rock recently, Popeye's recently launched a chicken sandwich, and people have been going bonkers. There have been massive lineups, outlets have sold out, and it's just generally chaos as people desperately try to get a damn chicken sandwich. And that's why this Late Show With Stephen Colbert sketch resonated with SO many people! Hundreds of thousands of people watched that one… undoubtedly drooling!
The Comedy Central Roast of Alec Baldwin is coming up, but it's the preview featuring Blake Griffin's roast of Caitlyn Jenner that's BLOWING up! Don't get offended! It's a roast! And Caitlyn laughed, too. Along with the HUNDREDS of thousands who saw that its first day online.
It's not often that people freak out about a "down and distance" graphic during a NFL game. But on the Monday Night Football game between the Texans and the Saints, people flooded social media to complain that the graphic looked too much like the one for when there's a flag on the play. In fact, SO MANY people complained that ESPN actually changed the graphic MID-GAME! How's THAT for the power of social media?
And now it's time for our Hashtag FollowMe pick of the week! Let's start with the obvious. Lyna Perez has a body to kill or die for, with spectacular boobs and the very definition of a bodacious badonkadonk. And that's awesome, because her Instagram bio is simply "I basically live in a bikini". You could spend all day looking at her sexy pics, alongside her four point one MILLION followers! In fact, I bet you WILL… just save some bandwidth for me! I'm Alana Blaire and that's what's Trending Now!
Click The Image Below For Streaming And Download Video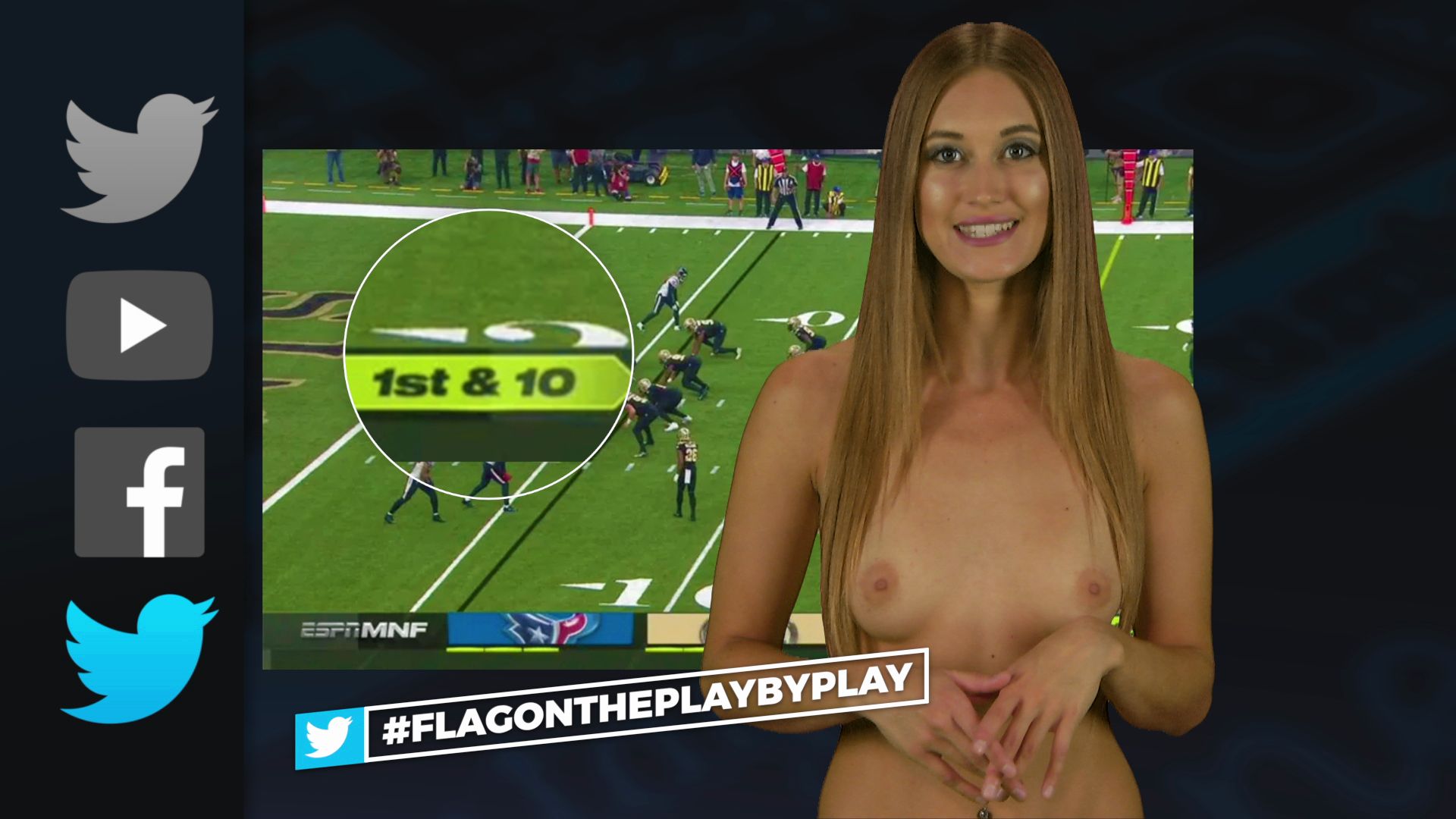 Popular searches to this page
naked news
naked news 2019