Naked News – Wednesday, October 2, 2019
Welcome to this magical HUMP DAY edition of Naked News! I'm Marina Valmont, alongside the sensationally sexy Cassaundra Kelly! You're looking incredible, as usual! So, Cassaundra, do you ever watch those viral videos of people being surprised by their partner? You know, the ones where a guy gets a flash mob or uses the Jumbotron to tell their girlfriend "I love you" or something? Well, it turns out that you don't need anything fancy to make the INTERNET fall in love with you.
A Florida couple just found that out, and Eila's standing by to show you why it's Trending Now!
19 year old David Cowan, and 18 year old Saris Garcia, both of whom have Down Syndrome, have captured the internet's attention. At a recent football game between their schools, David decided to surprise cheerleader Saris with a public "proposal" that she be his Homecoming date. The video of him with his handmade sign, and her dropping her pompoms in excitement, took the internet by storm. Nearly four million people have watched so far. It couldn't happen to a cuter couple!
Tiktok is taking off, and celebrities are joining it in droves! Reese Witherspoon is just the newest celeb to sign up, and people are LOVING her first clip for the platform. That's just as adorable and quirky as we'd expect from the Legally Blonde cutie, who's proving that even moms can have fun on this much younger social media platform. Her video even has upwards of 140 thousand likes.
Oakland Raider Vontaze Burfict has been disciplined SIXTEEN times for his garbage on-field behavior. But the recent play that just got him suspended for the rest of the season, is what everyone is talking about. Video of his helmet-to-helmet hit on Colts player Jack Doyle has been watched a million and a half times on Twitter! Now THAT's what I call a cheap shot. It's been one infraction after another with Burfict and guess the NFL bigwigs just ran out of patience with him.
And here's the absolute DEFINITION of a viral video! A Twitter user called Gal Gracen has fewer than fifteen hundred followers. So when he shared a video simply showing his turntable, with the description "this is absolutely the worst solo I have ever heard by any instrument", he didn't expect much reaction. But the video EXPLODED online! Check it out. Nearly 4 and a half MILLION people have watch-listened to that, and every one of us has thought "huh, maybe I could be a musician after all!".
And now it's time for our Hashtag Follow Me pick of the week! Vanessa Guimoye is, first and foremost, a FEAST for the eyes! With a 36-24-37 figure, the lady's stacked, and that's a FACT. The Peruvian hottie's been in FHM and Maxim, walked the runways in Milan, and is a former Ms International World. She's also got a degree in psychology, so when a man loses his mind over her, she can help him work through it! Join her nearly quarter-million followers, lay down on the couch, and tell her all about it! I'm Eila Adams and that's what's Trending Now!
Click The Image Below For Streaming And Download Video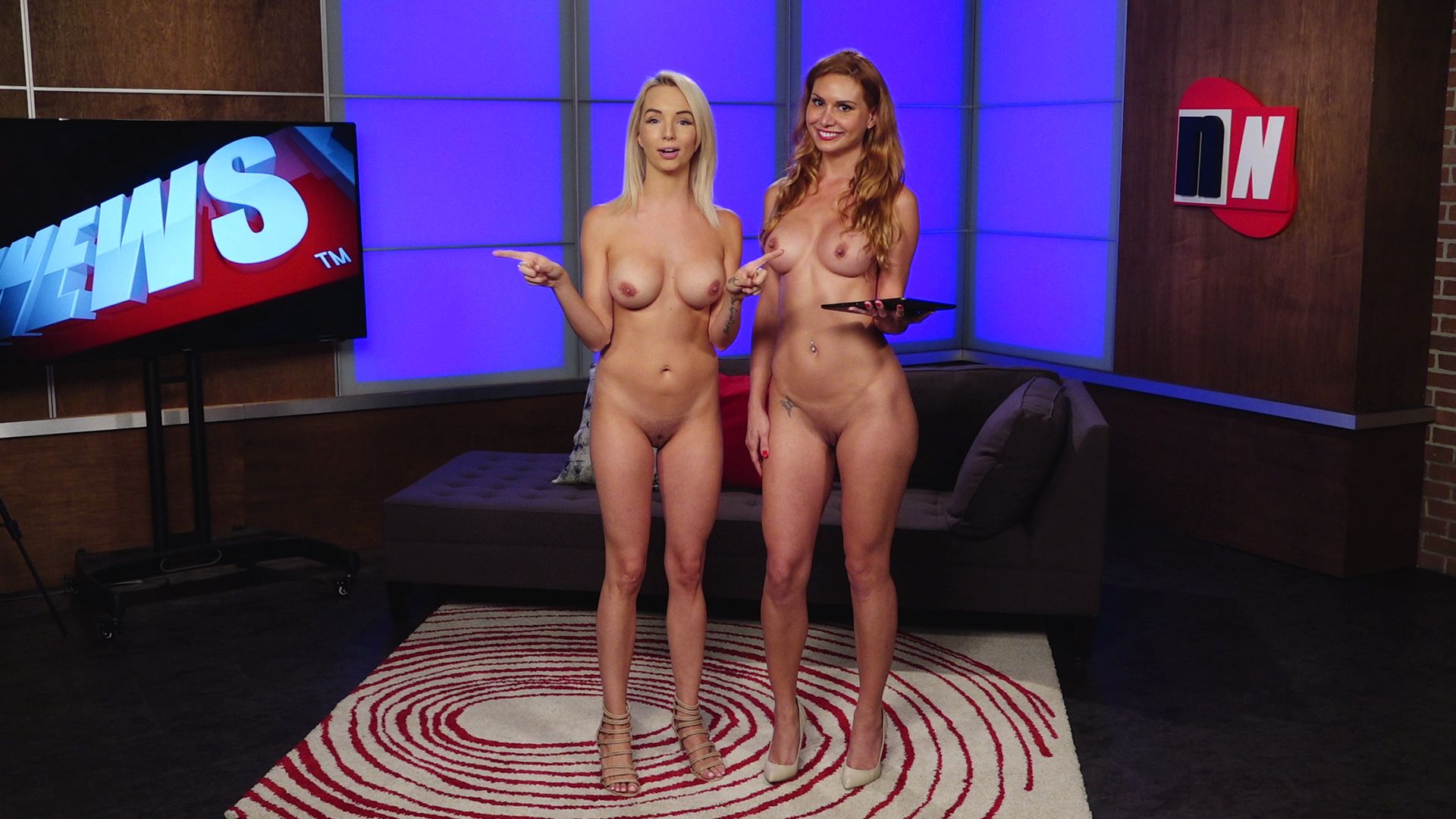 Popular searches to this page
naked news
naked news 2019
naked news october 2019