Naked News – Wednesday, July 31, 2019
Transcript:
Pictures of food are super-common on social media… and as a result, they're usually not the most interesting. For that reason, you wouldn't expect video of raw chicken to become a viral sensation. But this was no normal video and, I hope and pray, no normal raw chicken!
That video on Facebook has over twenty million views… and also over a hundred thousand comments, many of them trying to figure out how that's even possible! The most popular theory seems to be nerve endings that survive after death… but I'm betting on a poultry-geist!
The differences between men and women are always good for a laugh, and sometimes for a cry. Nowhere is that more clear than in the Twitter posts inspired by the #MenThinkWomenWant hashtag! There's some top-notch dunking in here, including some primo GIF work, but here's a hot tip, fellas: if you scan through the top tweets, there's actually some teachable moments in there!
YouTube stars don't necessarily follow the same rules as television stars, but there's one lesson that's universal: a wedding always means big ratings. Not to be cynical, but that might explain why YouTube stars Jake Paul and Tana Mongeau recently tied the knot. I mean, they might like each other a lot… but I'm sure they loved the million of views and likes the related Twitter Moments and YouTube videos earned. Now we just have to wait and see if their divorce does bigger numbers!
Lil Nas X is enjoying a fair bit of success in music, but it seems he's got even bigger social media ambitions. In fact, as revealed in a video posted by the TwitterMusic account, he literally took over Twitter!
Sadly, that wasn't real, and Jack Dorsey is still in charge of Twitter. But if popular opinion matters, maybe he should be a little scared: that video has fifty thousand likes and over eight million views!
Now something else you should view: Our Hashtag Follow Me pick of the week!
Stacey Poole is for sure someone you'd want to see poolside! This British babe has many wonderful assets, but she's especially blessed in the boobs department. Though it sounds like a terrible college transcript, she can actually brag about her 32 double-Fs! And if that measurement makes it seem like her breasts would be hard to hide, thankfully, she barely tries! So join her over 160 thousand followers and dive into that Stacey Poole!
I'm Eila Adams, and that's what's Trending Now.
Click The Image Below For Streaming And Download Video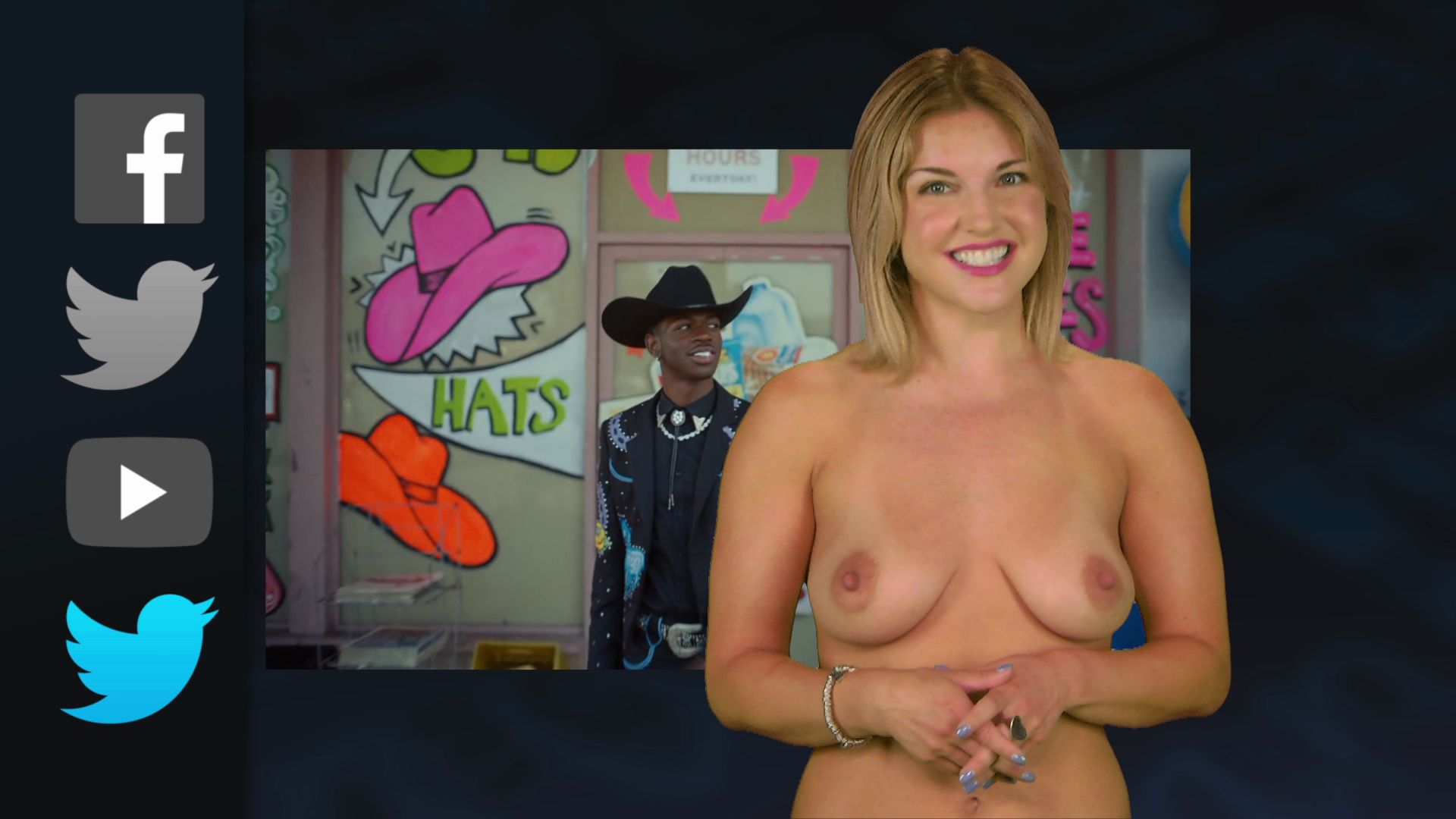 Popular searches to this page
naked news
naked news 2019
naked
eila adams
wedding day
naked new
naked ambition
naked news 1 july 2019
naked news july 31